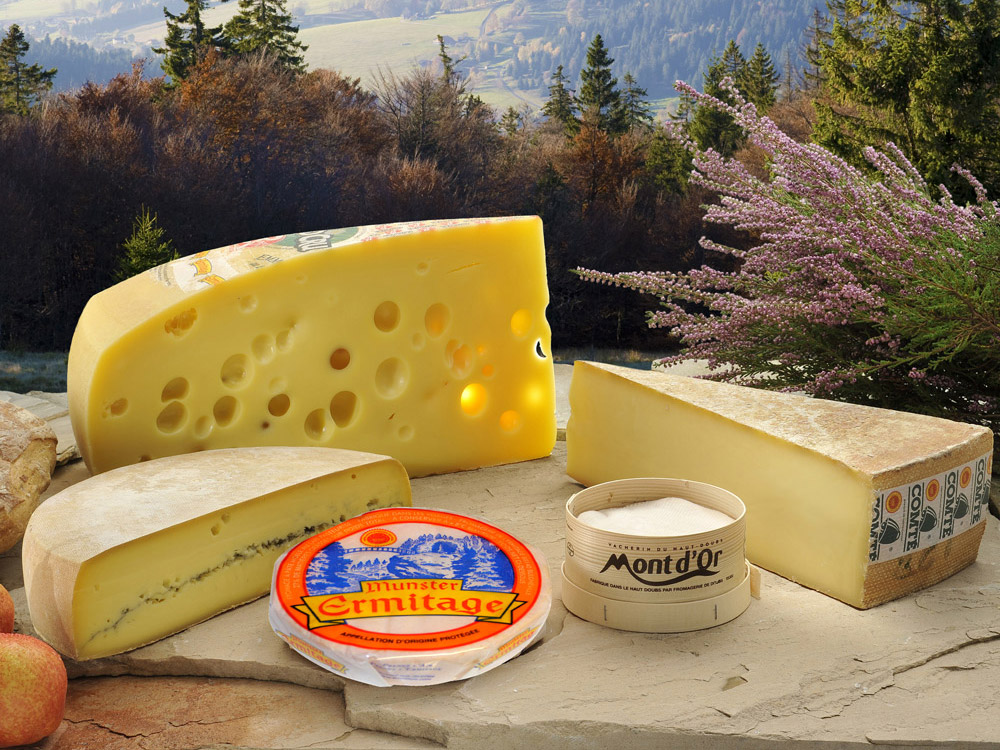 Ermitage cheeses, gourmet of course!
Discover authentic cheeses from the mountainous regions of Eastern France: Munster, Comté, Mont d'Or, Morbier, Tartiflette cheese, Raclette, Emmental – not forgetting Ermitage's numerous specialities that you will not find anywhere else!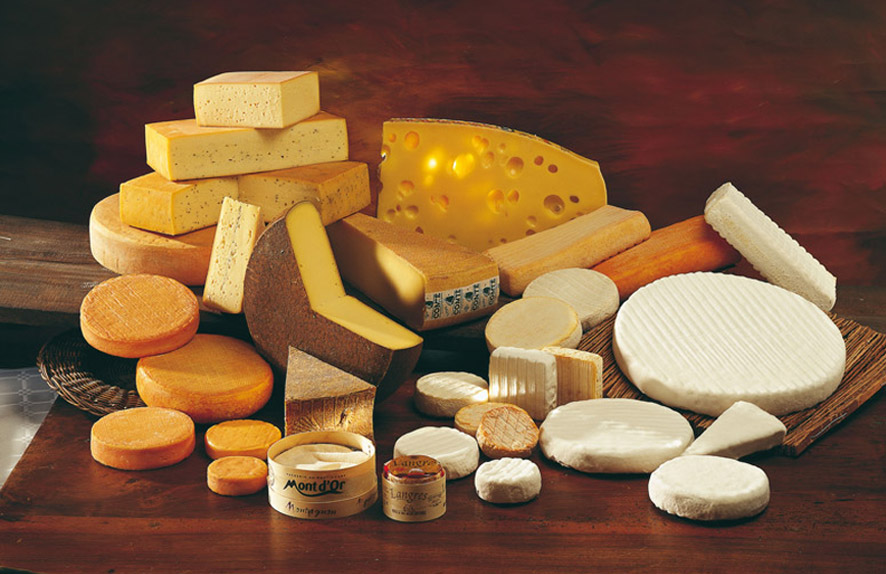 Cheese with a seal of quality
In the heart of the Grand Est and Bourgogne Franche-Comté regions, Ermitage produces and matures cheeses under the region's seal of quality : Munster, Comté, Mont d'Or, Morbier, Emmental Grand Cru and Raclette Label Rouge.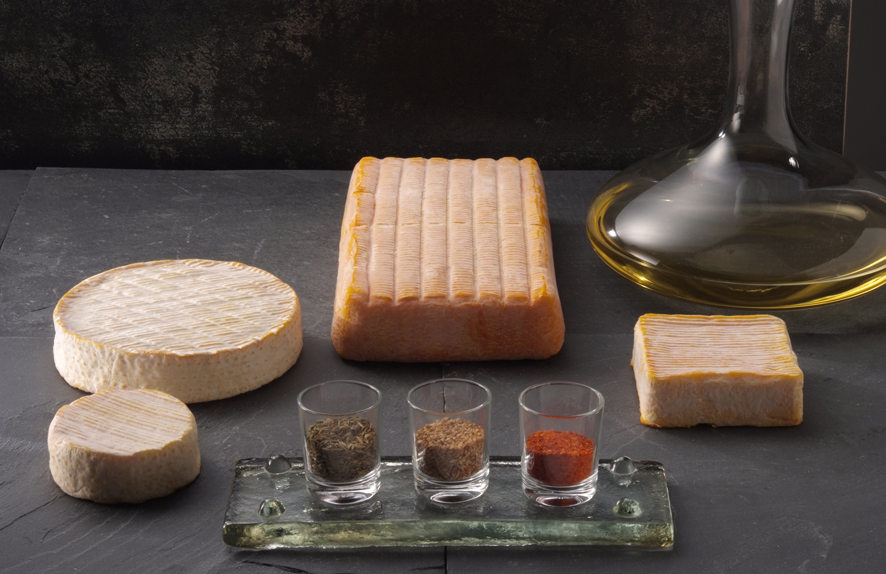 Cheeses from our regions
Faithful to tradition, our cheeses preserve all the authenticity and flavours of a region, a history and a strictly preserved tradition.