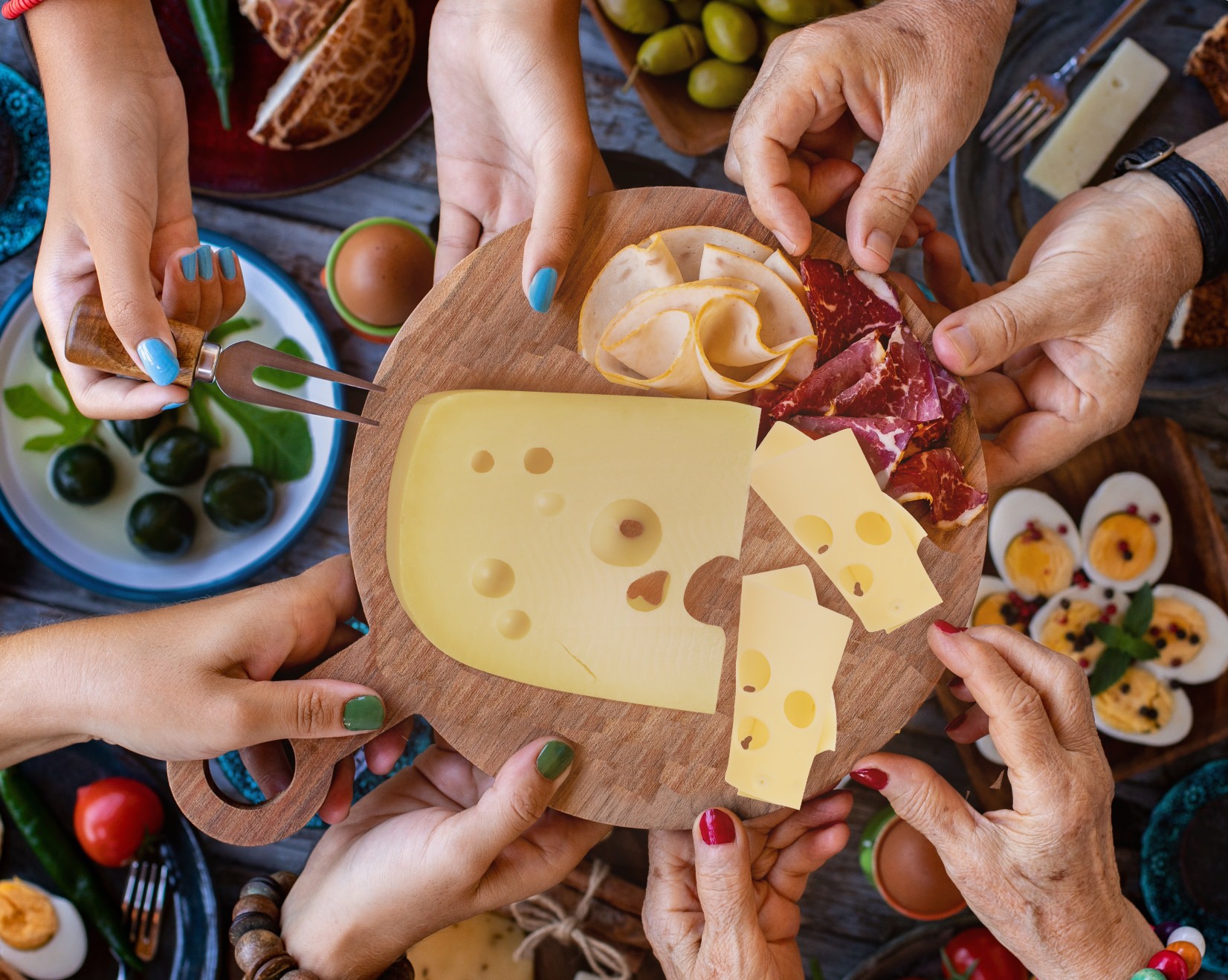 Privacy Policy
ERMITAGE CHEESE PRODUCERS is committed to ensuring that the collection and processing of your data on www.ermitage.comcomplies with the General Data Protection Regulation (GDPR) and the French Data Protection Act.
General information
Postal address: 718 rue de la Division Leclerc – BP1 88140 BULGNÉVILLE
You can also contact us by clicking on this link.
Processing related to form management
Each form on the ERMITAGE CHEESE PRODUCERS website (contact form, recruitment form and newsletter subscription form) collects the minimum necessary personal data and indicates
the purposes of collecting this data (aims);
why we collect your data (legality);
where applicable, the legitimate interests we pursue;
whether these data are mandatory or optional to process your request (mandatory data are highlighted with an asterisk);
who can read this data (in principle, only ERMITAGE CHEESE PRODUCERS, unless it is specified on the form that it will be passed on to a third party for processing);
how long your data is kept;
the fact that the data collected will be transferred outside the European Union, if necessary, and the guarantees we provide to you in this instance.
Personal data collected in this way is processed according to secure protocols and enables Ermitage to process the requests received within its computer applications. Only the recipients of these requests have access to the data collected.
For further information or to exercise your rights regarding the processing of personal data managed by ERMITAGE CHEESE PRODUCERS, please contact us
by clickingthis link
or by signed letter, accompanied by a copy of an identity document, to the following address: 718 rue de la Division Leclerc – BP1 88140 BULGNÉVILLE
Management-related processing
When you subscribe to the ERMITAGE CHEESE PRODUCERS newsletter, we collect the following information:
email address;
date of subscription;
statistics relating to the newsletter service.
The email address with which you subscribe to the newsletter will only be used to send the newsletter to you. It will be passed on to a third party for its distribution, however this third party is subject to the same legal obligations as we are regarding the protection of your personal data.
This processing is based on your consent, which is obtained when you register and tick the box stating that you agree to receive the newsletter.
You can withdraw your consent at any time – contact us by clicking this link. You can also do this by clicking the "Unsubscribe" link at the bottom of each email you receive.
Processing related to cookies and audience measurement
This website uses cookies to help us analyse traffic, personalise content and advertising and provide social networking features. This information is shared with our analytics partners who may combine it with other information you have provided to them, or that they have collected when you use their services.
When you browse this site, we collect several types of data:
information such as the operating system or browser type used;
your IP address;
data from cookies (Google Analytics);
part of your browsing history;
the number of visits;
the number of page views;
the activity of visitors to the site and the frequency of their return.
The use of cookies and the collection of this information is based on your consent.
You can choose to modify your "Cookie Preferences" by clicking the icon on the right of your screen.
How long will your data be kept?
| Procedure | Duration of data retention |
| --- | --- |
| Subscription to the newsletter | For as long as the user does not unsubscribe |
| Request for information from ERMITAGE CHEESE PRODUCERS | 6 months after receipt of application |
| Application for a position at ERMITAGE CHEESE PRODUCERS | 2 months after receipt of application |
| Building a talent pool | 2 years from receipt of the documents |
| Referral to the Data Protection Officer | Calendar year of application + 5 years |
Personal data are kept for the period indicated above, unless:
you exercise, under the conditions set out below, one of the rights granted to you by the applicable legislation on the protection of personal data;
a longer retention period is imposed by virtue of a legal or regulatory provision to which the Company is subject.
What are your rights?
In accordance with GDPR and the French Data Protection Act, you may access and obtain a copy of your data; oppose the processing of such data; and have them rectified or deleted. You also have the right to limit the processing of your data and the right to portability of your data.
You can obtain confirmation that your personal data is or is not being processed and access this data.
You can also obtain information about:
the purpose of processing;
the categories of personal data concerned;
the recipients or categories of recipients to whom the personal data have been disclosed;
the length of time the data will be retained, and the criteria used to determine that length of time;
the existence of the right to request the controller to rectify or erase data, or to restrict processing or the right to object to processing;
the right to lodge a complaint with a supervisory authority;
available information on the source of data that has not been collected from you;
the existence of automated decision-making;
information about the transfer of data to another country.
You can request that the data we hold about you is no longer used (right to restrict processing). The data will then only be stored in our information system and it will only be used again with your consent. You may also have your data deleted under the conditions provided for by law (e.g. by withdrawing your consent where applicable, or by objecting to the processing we carry out when it is based on a legitimate interest.
You can request that your data be deleted or restricted.
If you exercise your right to portability, you can receive your data in CSV format.
You may also pass on your personal data to third parties, since we are unable to prevent this.

Finally, we would like to inform you that you have the right to register on the BLOCTELlist in opposition to telephone solicitation. Any consumer may register here free of charge, should they no longer wish to be canvassed by telephone by a professional with whom he/she has no current contractual relationship, in accordance with Law No. 2014-344 of 17 March 2014 on consumer affairs and Law No. 2016-1321 of 7 October 2016 for a Digital Republic.
How can you exercise your rights?
You can exercise your rights at any time by contacting us by clicking this link.
For security reasons, you must prove your identity: last name, first name, telephone number and email address. Your responses will be deleted once your request has been processed.
If you feel, after contacting us, that your rights to your data are not being respected, you can submit a complaint to the CNIL.
Updates to privacy policy
This privacy policy may be updated from time to time, including to incorporate legal, regulatory, technical, and functional changes.
We will then take appropriate steps to inform you of these changes and to highlight them so that you can continue to use this Site with confidence.
Where appropriate, we may ask for your consent to use all or part of this Site.
Date of last update to the privacy policy: [30/06/2023]