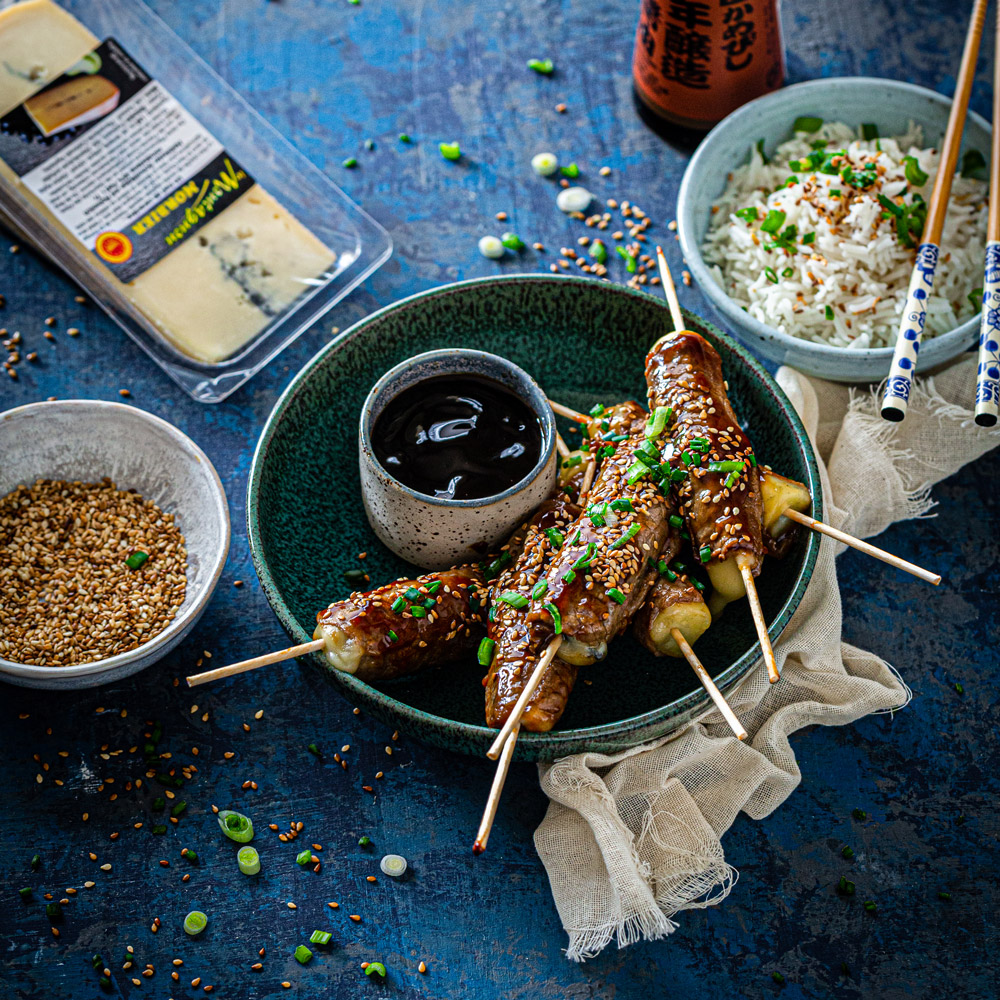 Yakitori with Morbier cheese and sesame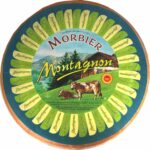 Ermitage cheese used : Morbier
Ingredients
300g of morbier Ermitage

200g of beef carpaccio

2 tablespoons of sesame seeds sesame

50g of mirin

150g of soya sauce

70g of sake

60g of cane sugar

10g of cornflour
Preparation
Prepare the yakitori sauce. Mix the soy sauce, mirin, sake and sugar in a small saucepan. Place on low heat and stir until the sugar has melted. Take 2 tablespoons of this mixture and mix it in a small bowl with cornflour. Pour this mixture into the starter sauce and cook over low heat, stirring constantly, until the mixture thickens. Allow to cool.
Marinate the carpaccio slices with half of the yakitori sauce for 20 minutes in a cool place.
Roast the sesame seeds in a pan until golden brown.
Cut pieces of Ermitage Morbier cheese approx. 6-7 cm long and 2cm wide. Spike the cheese pieces onto skewers.
Wrap the carpaccio slices around the cheese. If necessary, use 2 slices of carpaccio per skewer.
Fry the yakitori in a pan. Cook for 2-3 minutes maximum. Sprinkle sesame seeds on top. Add some finely chopped spring onions.
Gourmet tip
Serve immediately with rice or as a canape!