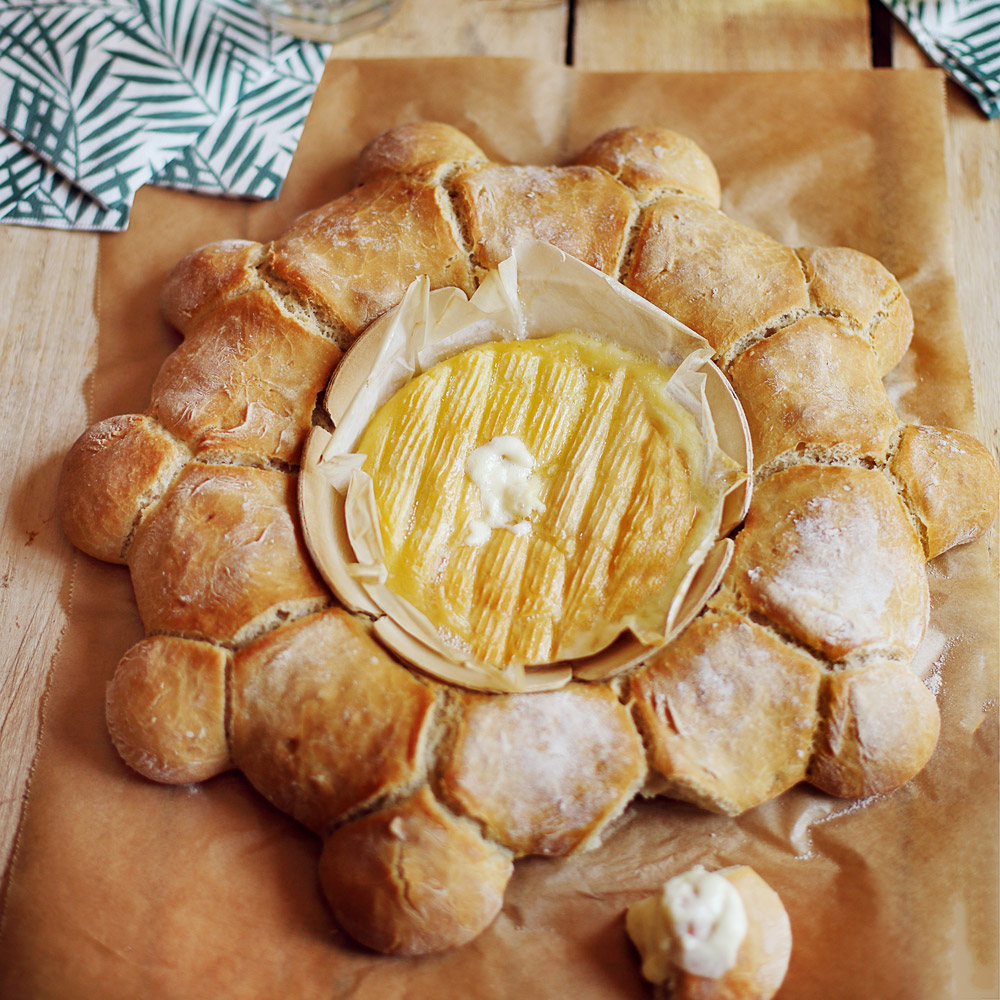 Wreath of Garlic and From'Chaud rolls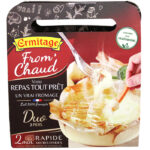 Ermitage cheese used : From'Chaud
Ingredients
1 From' Chaud

500g of wheat flour

1 bag of dehydrated baker's yeast

25cl of water

5cl of olive oil

4 cloves of garlic

A tablespoon of Salt
Preparation
Finely chop the garlic.
Put the flour, salt and yeast in a bowl.
Add oil, water and garlic. Mix everything together to obtain a smooth dough and then knead the dough.
Leave the dough to rest for 2 hrs at room temperature under a cloth.
When the dough has doubled in size, place it on the floured work surface.
Cut out 10 large and 10 small balls.
Place greaseproof paper on a baking tray and place the From'Chaud in the centre.
Place the large balls of dough around the From'Chaud and the small ones between each large ball.
Preheat the oven to 210°C (gas mark 7) and bake for 25 minutes.
Gourmet tip
To serve as an starter: dip the bread in the cheese.