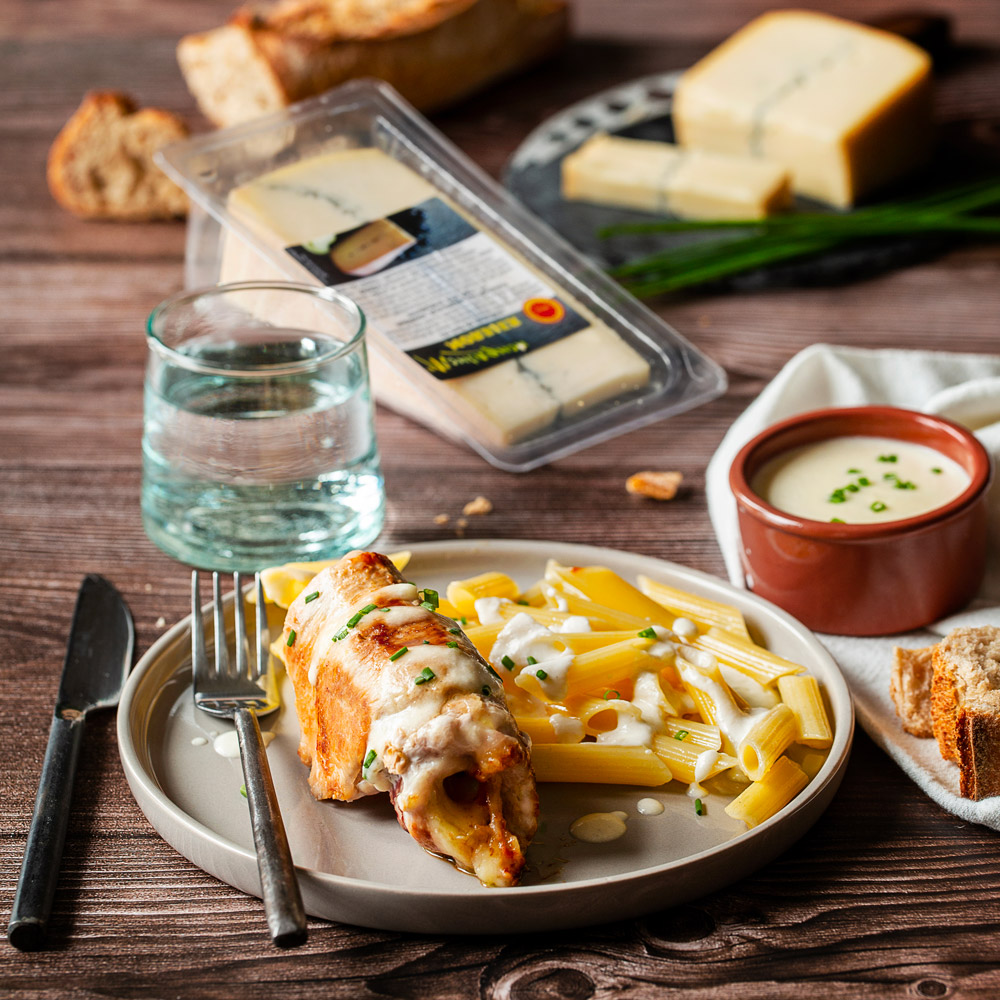 Turkey Saltimbocca with Morbier cheese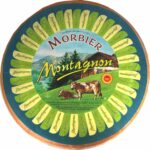 Ermitage cheese used : Morbier
Ingredients
200g of morbier Ermitage

4 thin turkey cutlets

4 slices of white ham

15cl of liquid cream

A little bit of chive

Salt

Pepper
Preparation
Place the slices of raw ham on top of the turkey cutlets.
Cut 4 sticks of Morbier cheese and place them at the end of the cutlets.
Roll up the cutlets and hold together with a pick.
Heat oil in a frying pan and cook the saltimboccas over a medium heat for 30 minutes. Cover halfway through cooking. Add a little salt and pepper.
Meanwhile, melt 100g of Morbier cheese with the liquid cream.
Sprinkle the saltimboccas with chopped chives. Serve with sauce and pasta.