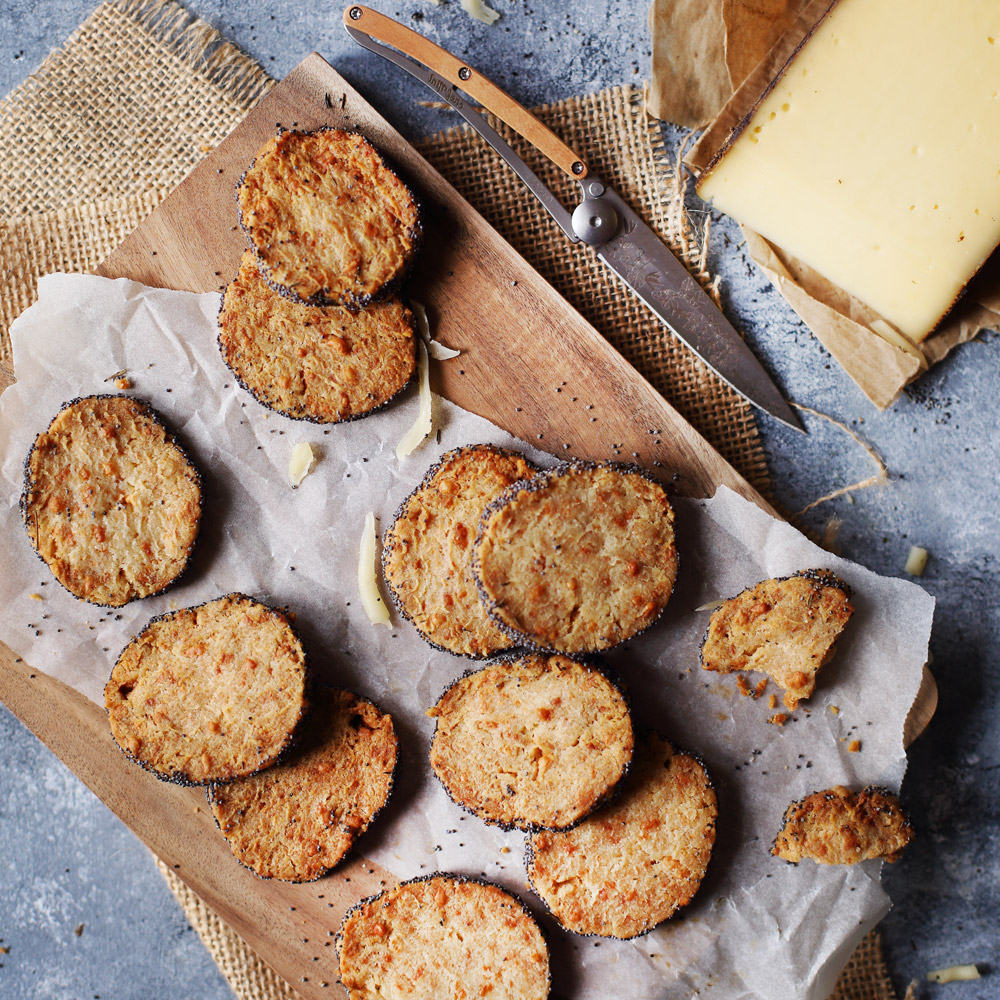 Tome du Lomont shortbread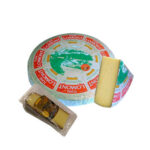 Ermitage cheese used : Tome du Lomont
Ingredients
50g of Tome du Lomont

125g of wheat flour

85g of butter

4cl of milk

Seeds of poppy

1 tablespoon of dried thyme

A little bit of Salt
Preparation
Crumb the butter with the flour using your hands.
Add the milk, salt and grated Tome du Lomont. Knead into a ball.
Shape the dough into a sausage.
Mix the thyme with the poppy seeds on a plate and coat the dough with this mixture.
Wrap in cling film and chill for 1 hour.
Cut the sausage into slices and place on a baking tray.
Preheat the oven to 180°C (gas mark 6) and bake for 25 minutes.
Allow to cool completely before serving.
This recipe was designed by Chef Nini.
You can find all his recipes on: www.chefnini.com