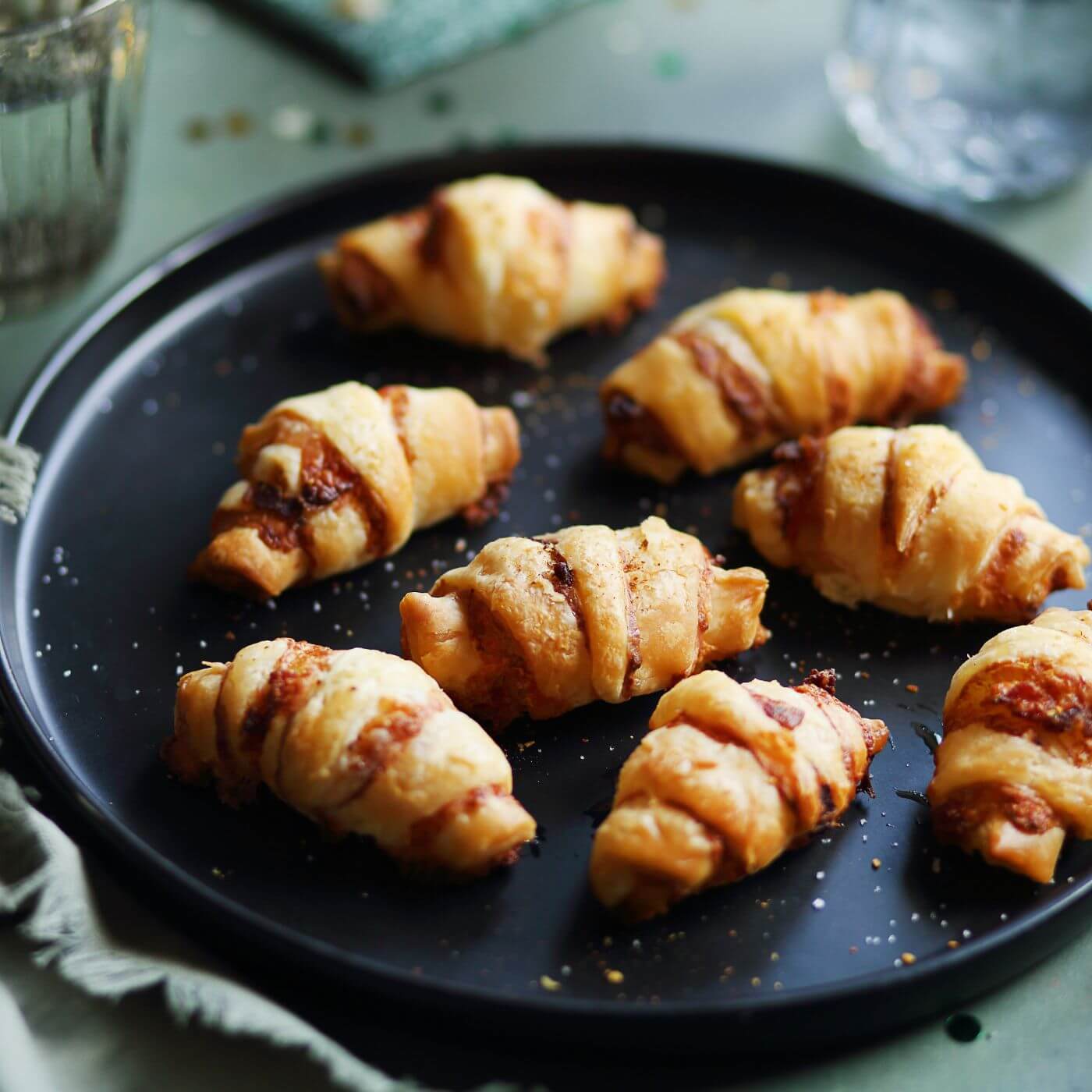 Tartiflette croissant canapes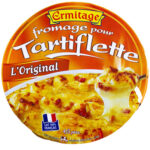 Ermitage cheese used : Tartiflette cheese
Ingredients
200g cheese for Original Ermitage tartiflette

1 puff pastry

4 thin slices of bacon
Preparation
Cut the tartiflette cheese into pieces and pour it into a saucepan to melt over low heat.
When the cheese is completely melted, spread it onto the puff pastry.
Place the puff pastry into the fridge for one hour to cool.
Finely chop the slices of bacon and scatter them over the cheese.
Cut the puff pastry into 16 triangles.
Roll the triangles into spirals from the wide end to the tip.
Place the croissants on a baking tray.
Preheat your oven to 180°C (gas mark 6) and bake for 15-20 minutes.
Gourmet tip
Serve while still warm, it's better!