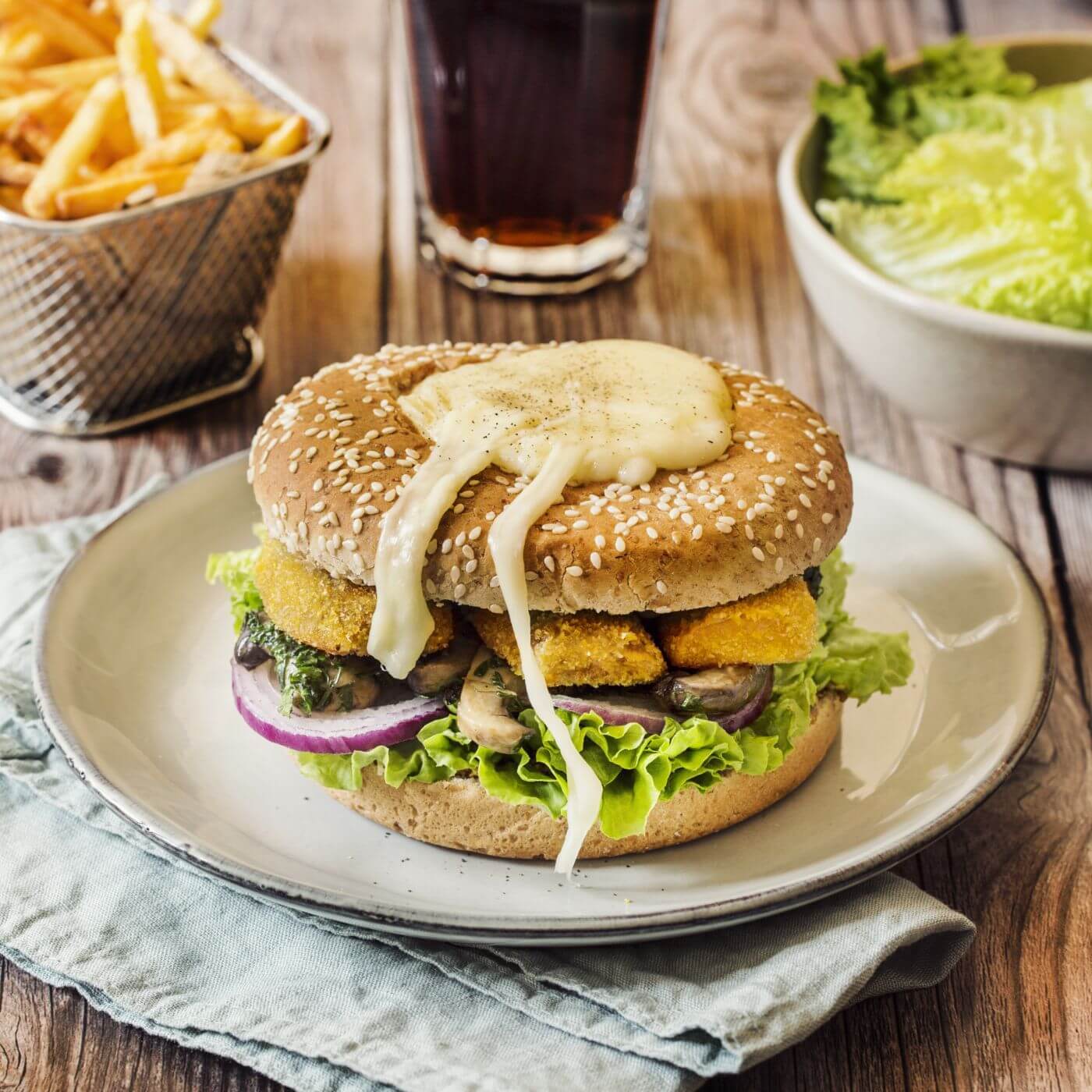 Tartiflette Cheese burger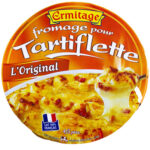 Ermitage cheese used : Tartiflette cheese
Ingredients
½ Original Ermitage tartiflette

4 burger buns

4 steaks

8 leaves of salad

2 potatoes

2 onions
Preparation
Peel and chop the onions. Peel the potatoes and cut them into thin slices.
Cook the onions in a pan with a little fat. Cover after 10 minutes. and continue to cook over a low heat until they melt.
Cook the potatoes in a pan with a little fat. They should go golden on both sides.
Cook the minced meat. Salt.
Cut the bread in half. Place 2 salad leaves, sliced potato, chopped steak, onion and a few wedges of tartiflette cheese on top. Reseal the bread and place it on a baking tray.
Place in the oven at 200°C to melt the cheese.