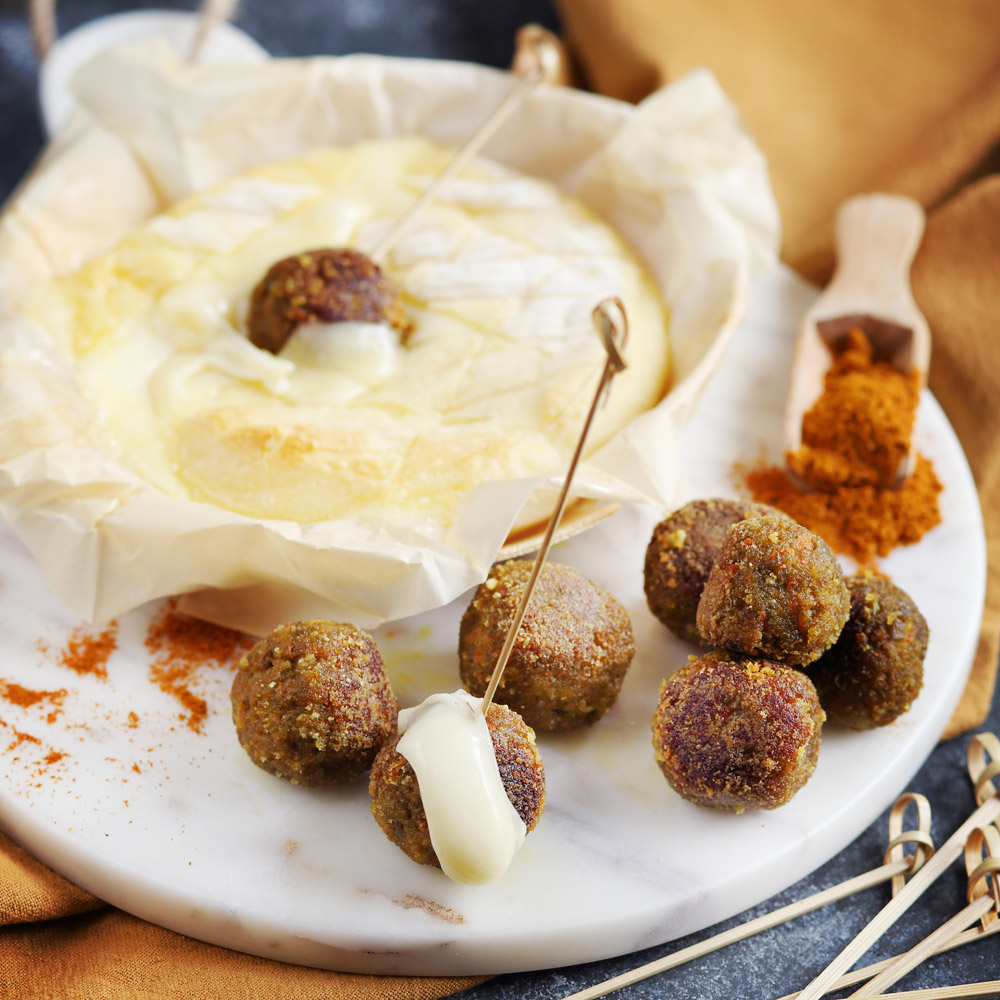 Tandoori Spiced Carrot Croquettes with From'Chaud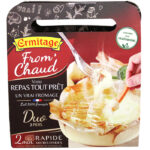 Ermitage cheese used : From'Chaud
Ingredients
1 From' Chaud

4 carrots

4 firm-fleshed potatoes

2 tablespoons of tandoori spices

2 tablespoons of wheat flour

4 tablespoons of breadcrumbs

Salt
Preparation
Peel and grate the carrots and potatoes.
Cook the vegetables over a medium heat.
Once tender, add the tandoori spices, salt, flour and 2 tablespoons of breadcrumbs. Stir and remove from heat.
Blend the mixture until it comes together into a smooth paste.
Take a tablespoon and form a ball between your hands. Repeat until you run out.
Place in the refrigerator for 1 hour.
Take the croquettes and roll them in the remaining breadcrumbs.
Brown the croquettes in a pan.
Meanwhile, prepare the From'Chaud in the microwave or oven according to packet instructions
Dip the croquettes in the From'Chaud.