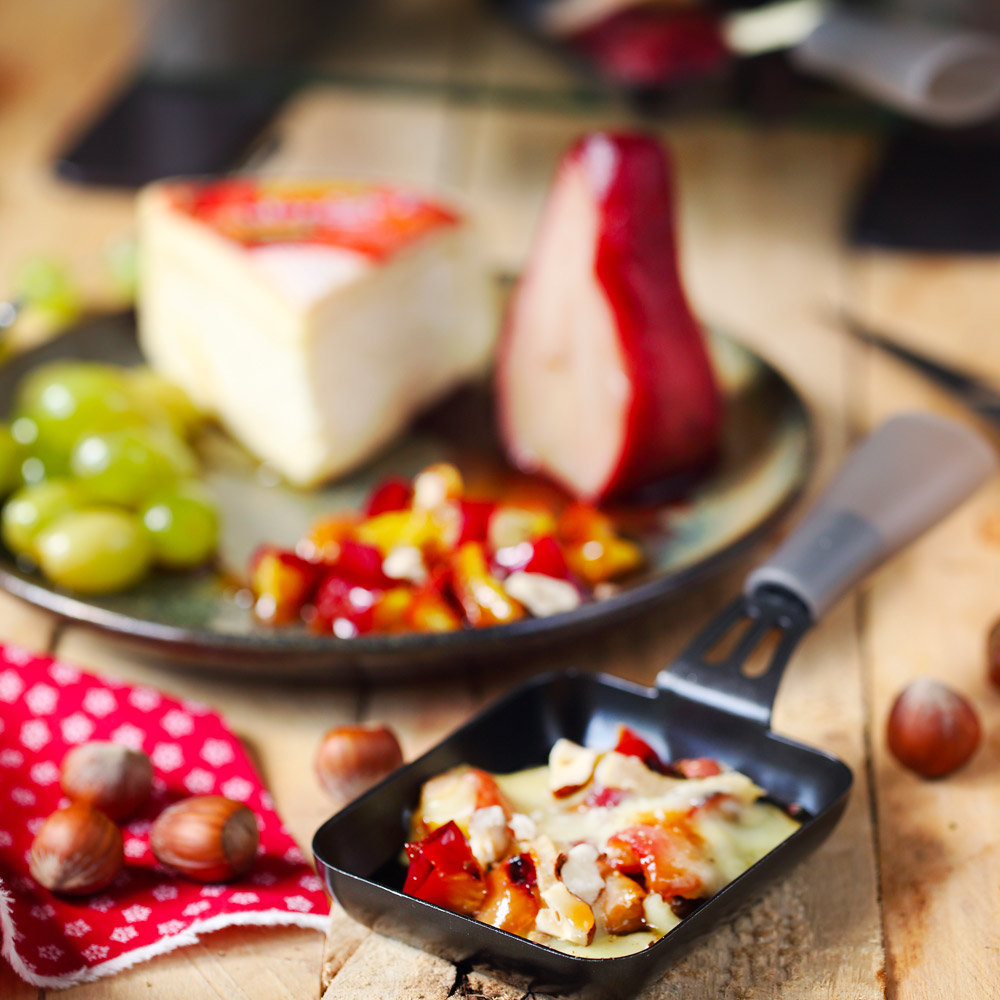 Sweet Raclette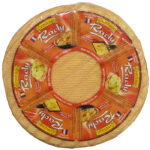 Ermitage cheese used : Racly
Ingredients
2 parts of Racly Ermitage

2 pears

50cl of red wine

150g of granulated sugar

1 clove of vanilla

2 sticks of cinnamon

2 apples

1 tablespoon of crushed hazelnuts

A bunch of italian grapes

3 tablespoons of honey
Preparation
Pour the wine into a saucepan with 100g of sugar. Add the halved vanilla pod and cinnamon sticks.
Bring to the boil.
Peel the pears and dip them in the syrup.
Cook for 30 minutes, turning the pears regularly. Leave to cool for 2 hours.
Dice the apples.
Melt 50g of sugar in a saucepan, add the apples and hazelnuts and cook until caramelised.
Pour the grapes and honey into a saucepan and cook for 10 minutes.
Serve the fruit with Racly cheese, which will melt like a raclette!