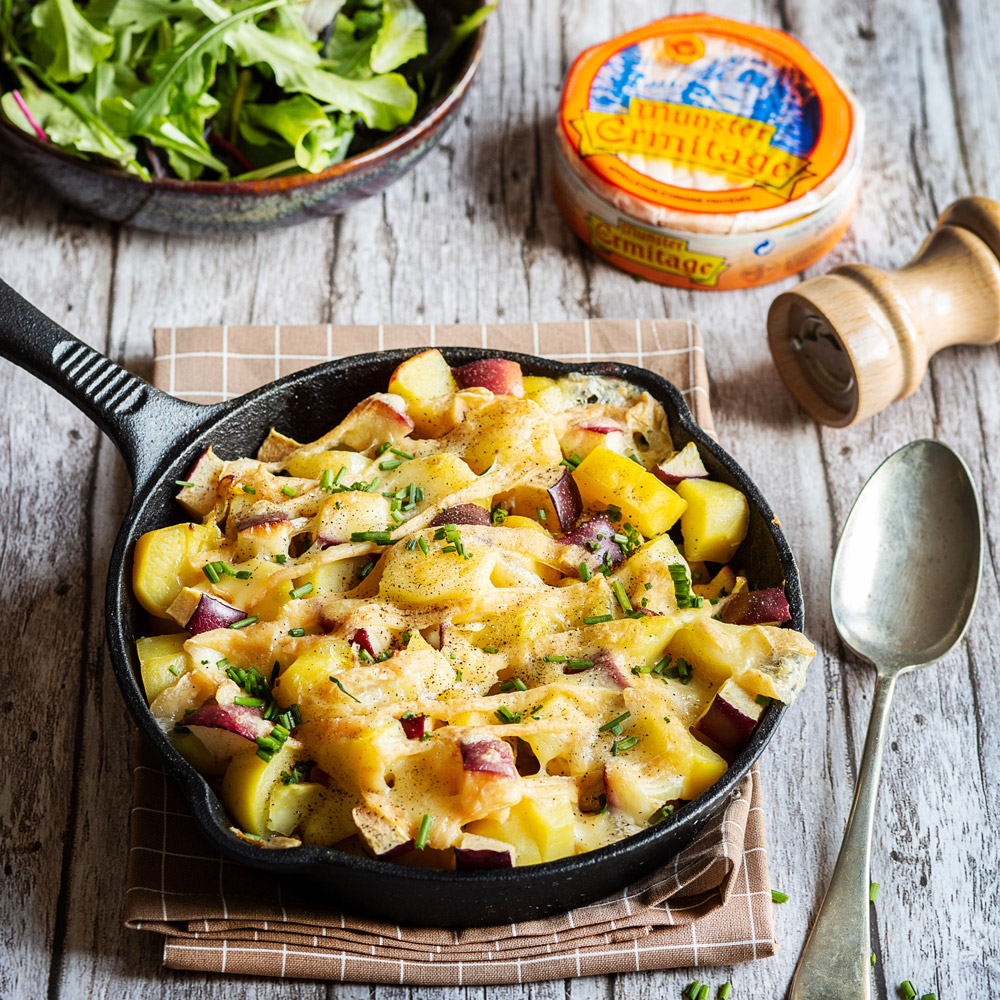 Sweet and sour pancake with Munster cheese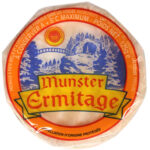 Ermitage cheese used : Munster
Ingredients
200g of Munster Ermitage

2 apples

1kg of potatoes

A few pieces of chive

2 shallots

A little bit of olive oil

Salt

Pepper
Preparation
Cook the potatoes in water.
Drain, cool and then peel. Cut into pieces.
Wash the apples, core and dice.
Peel and chop the shallots.
Heat a little oil in a pan. Fry the shallots with the apples for 10 minutes.
Add the potatoes and fry for 10 minutes. Add salt and pepper.
Pour the mixture into a baking dish. Top with sliced Munster cheese.
Bake for 10 minutes under the grill.
Sprinkle with chopped chives.