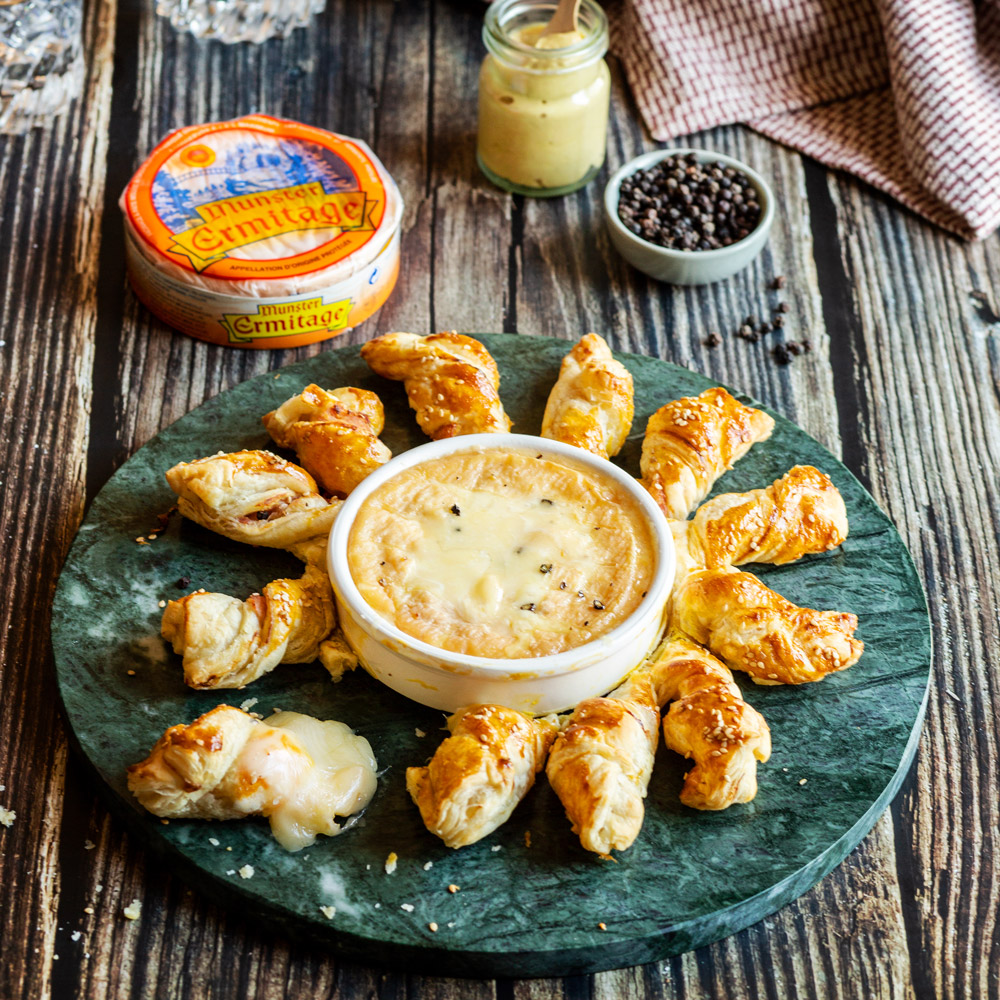 Sunshine pie with Munster cheese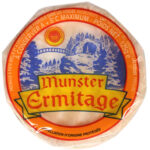 Ermitage cheese used : Munster
Ingredients
200g of Munster Ermitage

2 rolls of puff pastry

12 thin slices of bacon

1 jar of Mustard

A few seeds of sesame

1 yellow of egg
Preparation
Place the Munster cheese in a crème brûlée dish and mark it with a knife.
Place a sheet of puff pastry on a baking tray lined with baking paper.
Cut a circle in the centre of the dough the size of the fondue pot.
Brush the dough with mustard and arrange the slices of bacon over it.
Cover with the second puff pastry sheet. Cut out the centre as well and place the caquelon in it.
Cut the pastry between each slice of bacon 1 cm from the centre. Roll into spirals.
Brush with egg yolk and sprinkle with sesame seeds.
Bake for 25 minutes at 180°C.