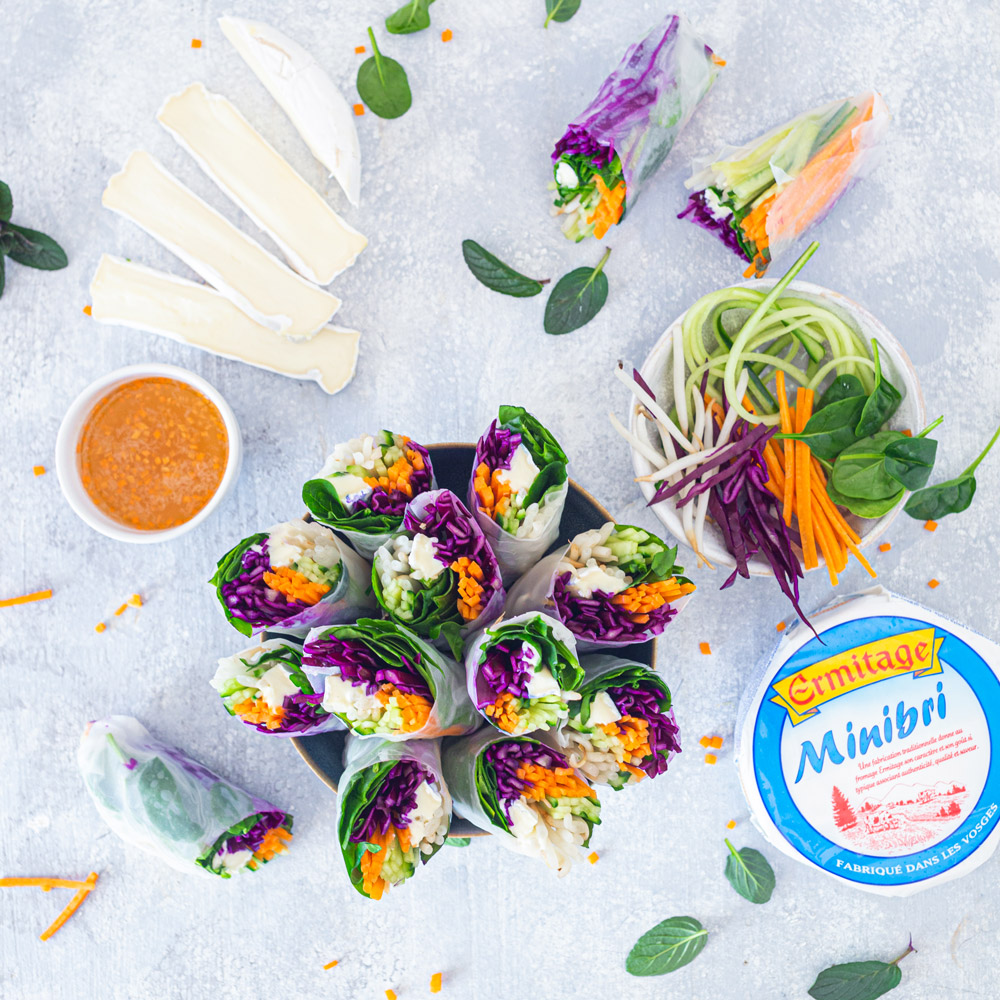 Spring rolls with Brie cheese and crudités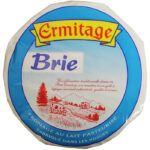 Ermitage cheese used : Brie
Ingredients
1 half Minibri Ermitage

1 quarter of red cabbage

2 carrots

½ cucumber

200g beansprouts soy

A few leaves of spinach

Leaves of fresh mint

1 tablespoon of nuoc-mam sauce

1 tablespoon of rice vinegar

1 level tablespoon of granulated sugar

3 tablespoons of water

1 tablespoon of oil sesame

1 clove of garlic

Optional: sweet pepper
Preparation
Clean the vegetables thoroughly. Peel the carrots, cut them into thin strips (use a mandolin to make it easier), then julienne (very thin sticks). Keep 5-6 pieces of carrot for the sauce. Do the same with the cucumber.
Julienne the red cabbage. A mandolin is very useful again here!
Cut the Minibri into 1cm wide slices, then cut the slices in half.
Fill a large container with warm water. Dip a rice paper sheet into it and place it on a clean cloth. In the centre of the sheet, place a little fresh mint, then the julienned vegetables; cabbage, carrot and cucumber, as well as the other vegetables: baby spinach/rocket, beansprouts. Place a strip of Brie cheese on top.
Gradually form the roll by folding in the first edge. Fold in the sides and finish rolling to form a roll. Do the same with the rest until you have 8 rolls.
Prepare the sauce. Cut the julienned carrot that you have set aside into very small cubes. Grate the garlic clove to obtain a little purée. Mix the chopped carrots, garlic and sugar. Add the rice vinegar and stir until the sugar is completely dissolved. Add the nuoc-mam sauce, water and sesame oil.
Serve the Brie and vegetable rolls chilled with the sauce.