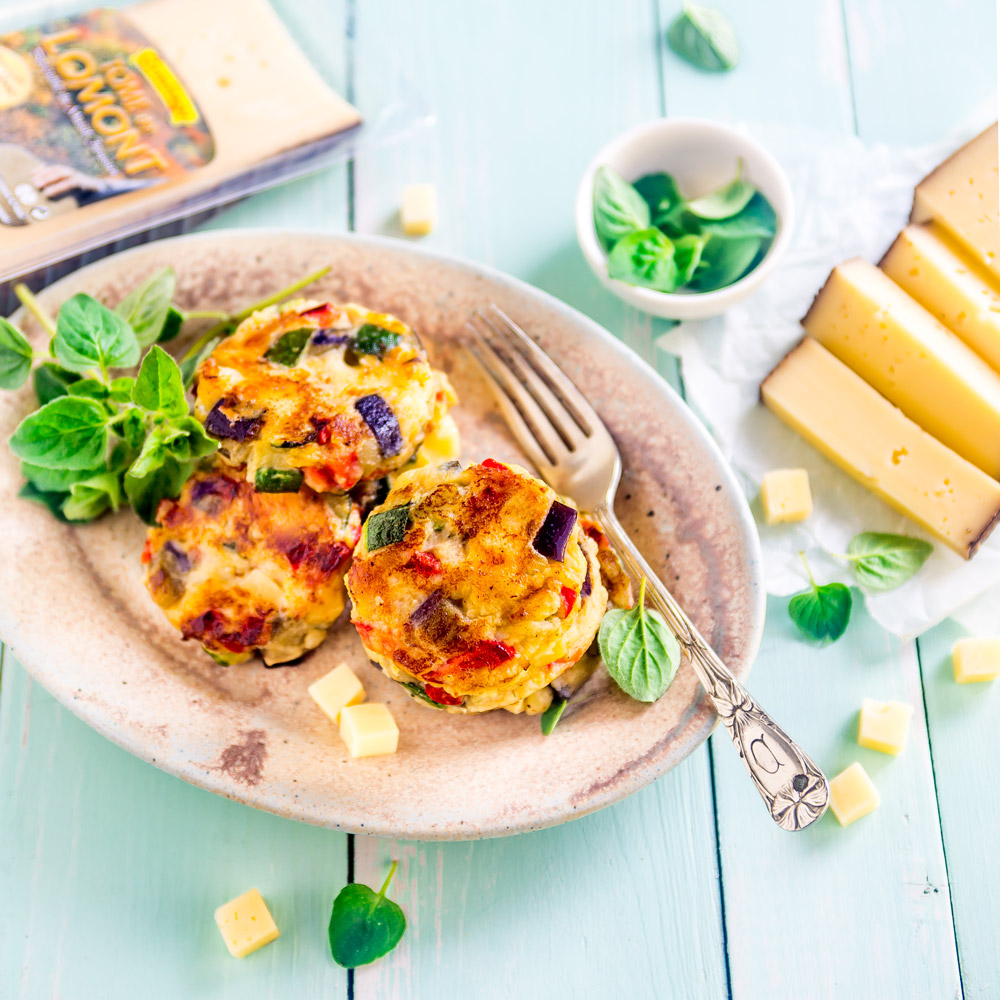 Small vegetable puffs with Tome du Lomont cheese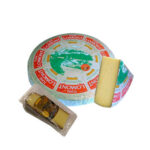 Ermitage cheese used : Tome du Lomont
Ingredients
150g of Tome du Lomont

500g of potatoes

1 small zucchini

1 small eggplant

1/2 red bell pepper

1 small onion

1 egg

2 tablespoons of breadcrumbs

A little bit of olive oil

Some fresh basilic

A pinch of espelette pepper

Salt

Pepper
Preparation
Wash the vegetables. Cut the aubergine, courgette and pepper into small cubes. Finely chop the onion and some oregano leaves.
Cut the Tome du Lomont into small cubes of about 7mm.
Fry the chopped onion in a pan with a dash of olive oil. Put to one side. Do the same with the diced aubergines, diced courgettes and diced peppers. The vegetables should be cooked and lightly coloured, but still crunchy. Allow 5-7 minutes cooking time per vegetable, a little more for aubergines.
Peel the potatoes and cook them for 25-30 minutes in a pan of water (from cold).
Roughly mash the potatoes with a potato masher. Allow to cool. Add the egg, a tablespoon of olive oil and the breadcrumbs. Season with salt, pepper and a pinch of Espelette pepper. Mix and add the diced vegetables and cheese, chopped oregano and onions. Mix. If the texture is too dry, add one or two tablespoons of milk.
Make balls the size of a large walnut. Place on a sheet of baking paper. Press lightly to form pucks.
Set aside in the freezer for 20 minutes to set (this step is optional, but it will give you a more evenly shaped puck that will hold together better when cooked).
Brown the pucks for 3-4 minutes on each side in a hot pan with a little olive oil.
Gourmet tip
Serve as an accompaniment to meat or with a green salad.