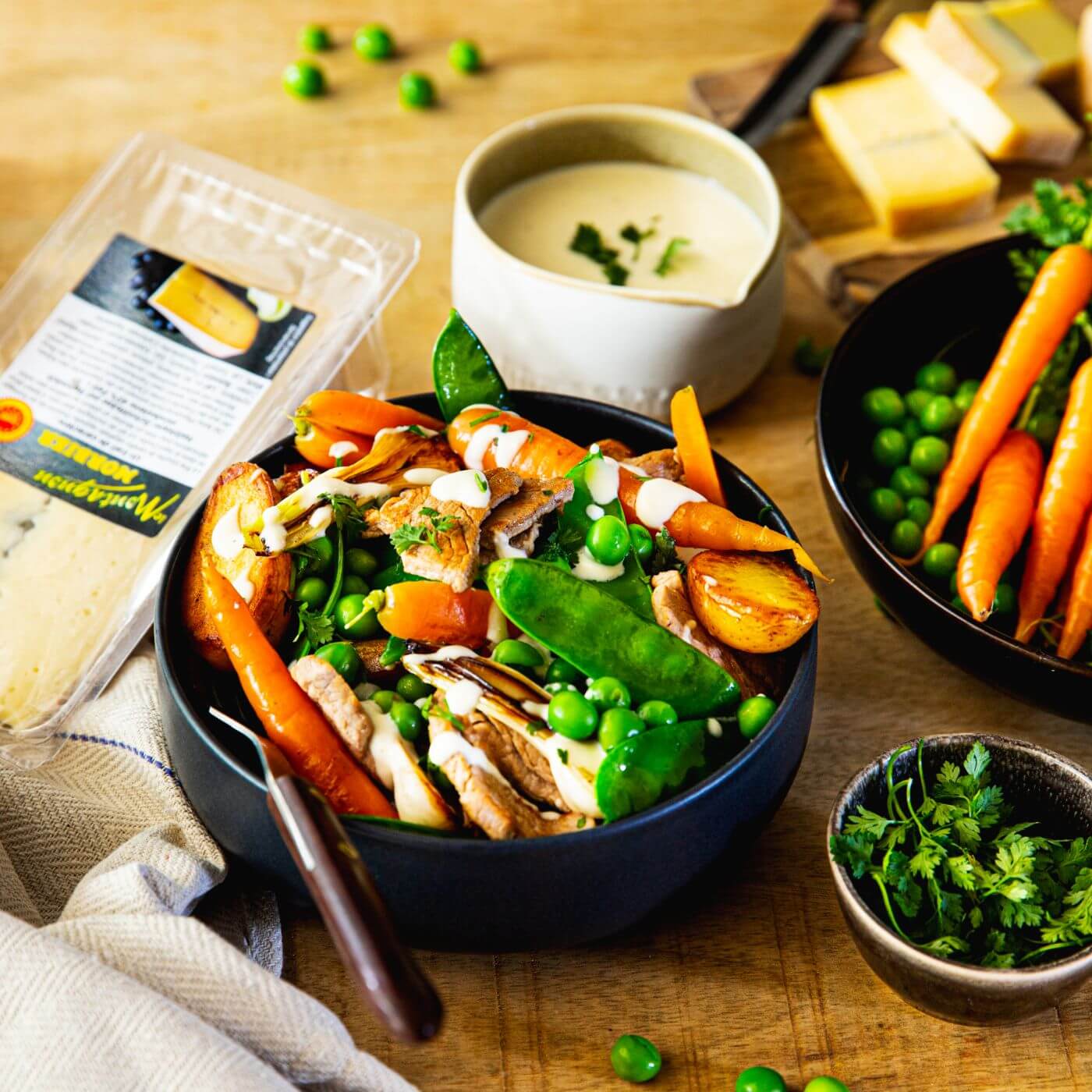 Sliced veal and vegetables in Morbier sauce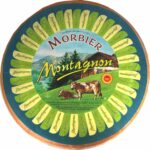 Ermitage cheese used : Morbier
Ingredients
150g of morbier Ermitage

5cl of dry white wine

A knob of butter

10cl of liquid cream

300g of veal fillet

200g of potatoes

200g of peas

100g of gourmet peas

8 small carrot tops

4 bulbs of onions

Chervil

Salt

Pepper
Preparation
Clean the vegetables and remove the threads from the snow peas. Cook the peas and carrots in salted water for 5 minutes. Stop cooking by plunging them into ice water.
Cut the potatoes into thick slices. Brown them for 15 minutes in a frying pan over high heat. Add the onions, cut in half, the snow peas and cook for 5 minutes. Add the peas and carrots and cook for another 5 minutes. The vegetables should be crisp and golden. Season to taste.
Prepare the Morbier sauce: in a saucepan, pour the cream, season with pepper and add the Morbier cheese cut into pieces (without the rind).
When the cheese has melted, add the white wine little by little to thin out the sauce. Adjust the seasoning if necessary. Put to one side.
Cut the veal fillet into thin slices. Fry them quickly in a pan with butter. Season to taste. Add the sliced veal to the vegetables. Mix.
Arrange on the plates and generously cover with the Morbier sauce. Sprinkle with chervil.