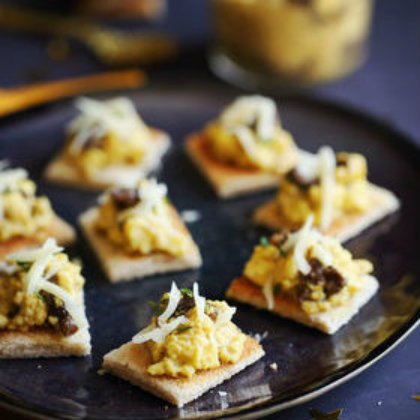 Scrambled eggs on toast with morels and Tome du Lomont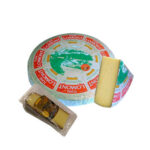 Ermitage cheese used : Tome du Lomont
Ingredients
1 portion of Tome du Lomont

6 eggs

A tablespoon of liquid cream

150g of morels

Some fresh thyme

A little bit of Salt

A pinch of Pepper
Preparation
Heat a little fat in a frying pan and cook the morels over medium heat for 15 minutes.
Meanwhile, mix the eggs with the crème fraiche. Season with salt and pepper.
Cut the morels into small pieces and add them to the eggs with the cooking juices.
Add 20g of grated Tome du Lomont cheese.
Cook in a bain-marie over medium heat, stirring often. The eggs will cook, little by little.
Stop cooking when the eggs are still a little runny.
Spread slices of toasted bread with the eggs and add a little fresh thyme.