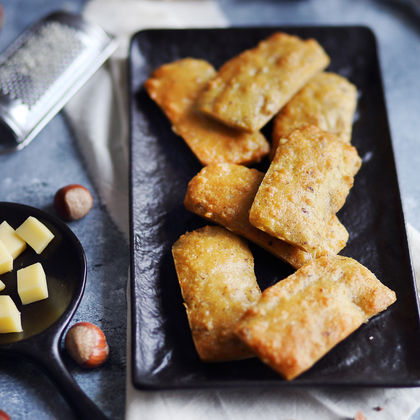 Savoury Financiers with Tomme de Franche Comté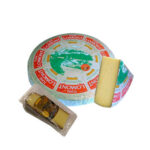 Ermitage cheese used : Tome du Lomont
Ingredients
50g of Tome du Lomont

70g of tuna

50g of wheat flour

50g of crushed hazelnuts

½ bag of baking powder

70g of sunflower oil

3 whites of egg

Salt
Preparation
Grate the Tomme de Franche Comté cheese.
Mix the flour, yeast, oil and egg whites in a bowl. Salt the dough.
Add the cheese and crumbled tuna.
Pour into financier moulds and bake for 15 minutes at 180°C (gas mark 6)
Turn out of the mould and allow to cool before serving.