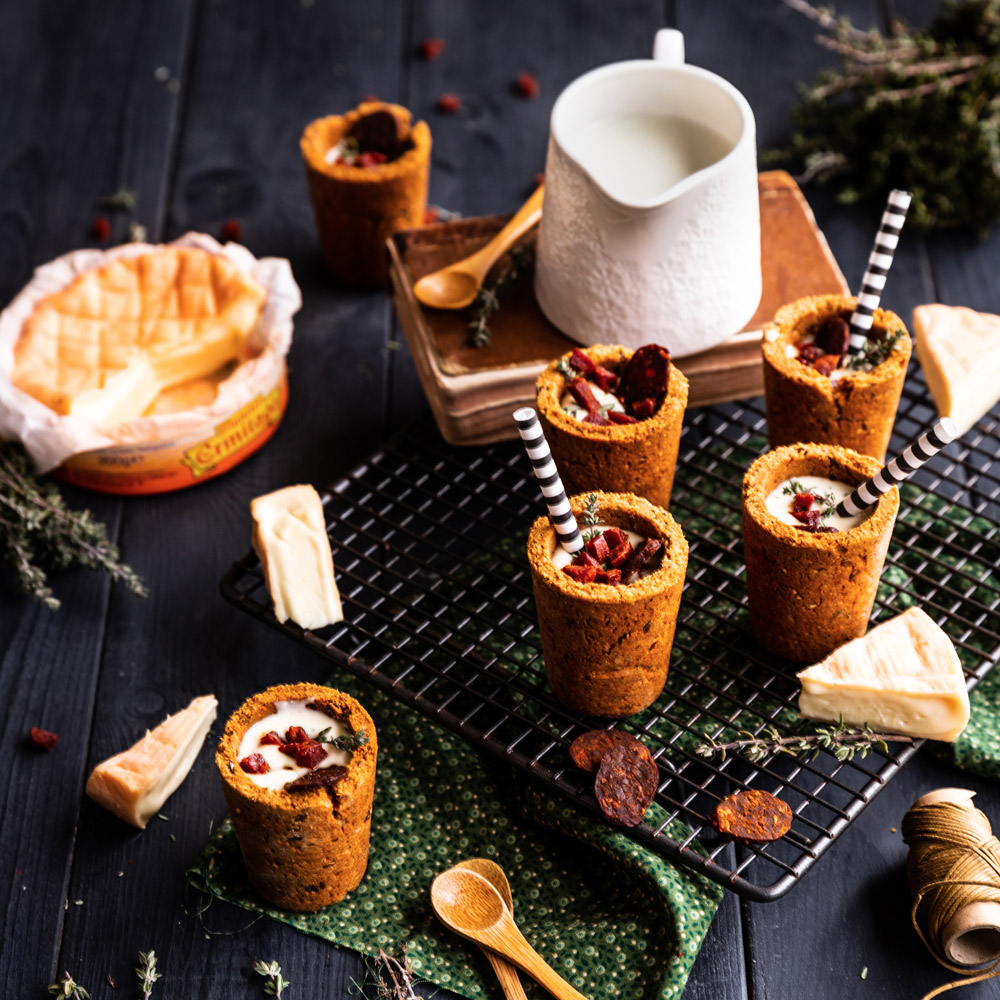 Salted shot cookies with chorizo and Munster cream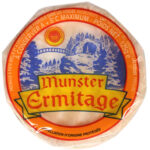 Ermitage cheese used : Munster
Ingredients
150g of Munster Ermitage

30cl of dry white wine

110g of whipping cream

50g of sausage

180g of wheat flour

50g powder of almond

1 heaped tablespoon of leaves fresh thyme

90g of butter

1 fillet of olive oil

2 tablespoons of milk

1 egg

1 teaspoon of honey

1 teaspoon of Salt

1 pinch of food bicarbonate

Pepper
Preparation
Mix the flour, yeast, bicarbonate, thyme, honey, flax and salt. Work the butter with the olive oil until it is soft and creamy. Beat the egg and milk together and then add the flour mixture in three stages to make a smooth dough. Flour the dough, form it into a ball, and chill it for 1 hour.
Preheat the oven to 190°C (gas mark 6). Roll out the dough. Line 8 muffin pan cups with dough (bottom and sides), about 6-7mm thick to make small cookie wells. Place in the freezer until the dough is set. Line each cookie well with baking paper, fill with baking beads, and bake for 10 minutes. Remove the baking trays and the baking paper and return to the oven for 5-6 minutes. Leave to cool on a wire rack.
Cut the chorizo into cubes and fry in the oven for 7-8 minutes at 200°C (gas mark 7) until crisp.
Melt the Munster cheese with the cream and white wine and season with pepper. As soon as the Munster cheese has melted, stir continuously for 5 minutes on a low heat.
Pour the Munster cream into the cookie shots, sprinkle with diced chorizo and fresh thyme, and enjoy the cream warm with a small spoon, finishing by crunching the cookie.