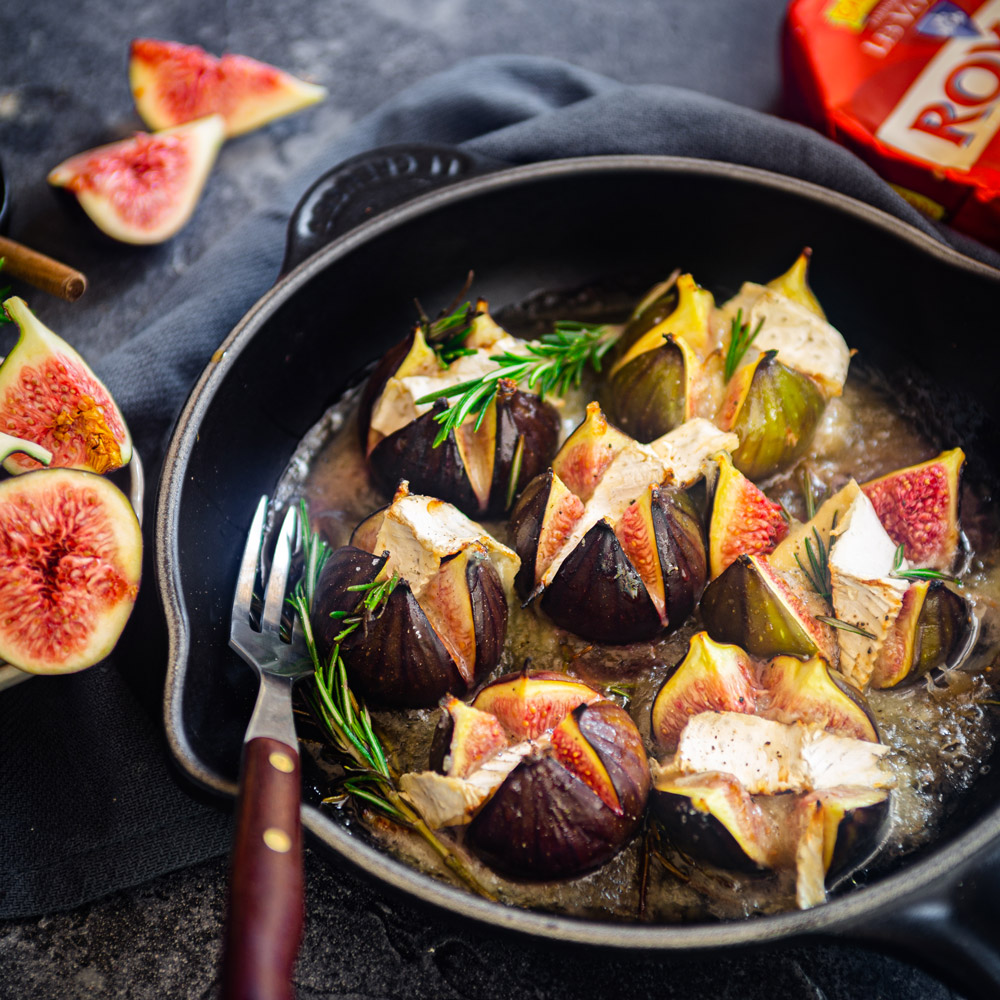 Roasted Figs with Honey and Royal Crémeux
Ermitage cheese used : Royal Crémeux
Ingredients
1 Royal Crémeux

12 figs

2 tablespoons of honey

Some rosemary

Salt

Pepper
Preparation
Preheat oven to 200°C
Wash the figs. Cut off the top of the tail, then make a small cross cut on the top. Place a pinch of sea salt into each incision.
Cut the Royal Crémeux into 12 pieces. Insert a piece of Royal Crémeux into each fig. Place a little rosemary on top.
Place the Royal Crémeux figs into an ovenproof dish. Drizzle olive oil over the top, then do the same with honey. Add pepper.
Bake in the oven for 5 minutes at 180°C. Remove the rosemary to serve.
Gourmet tip
Ideal as a canape with a little toasted country bread or as a starter with a green salad.