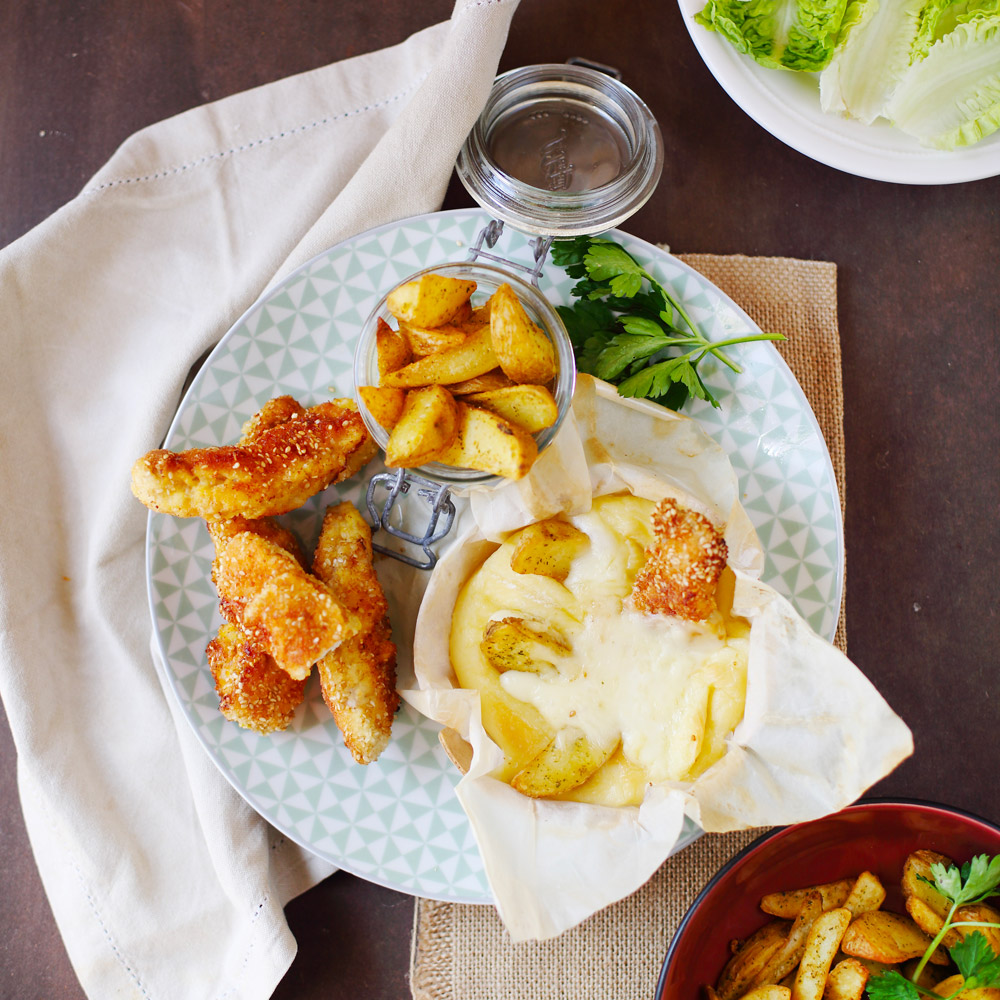 Rabbit Nuggets and Potatoes with From'Chaud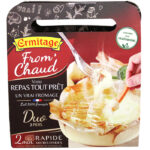 Ermitage cheese used : From'Chaud
Ingredients
1 From' Chaud

8 fillets of rabbit

1 egg

1 bowl of wheat flour

1 bowl of breadcrumbs

Seeds of sesame

1kg of firm-fleshed potatoes

4 tablespoons of olive oil

1 tablespoon of provence herbs

Salt

Pepper
Preparation
First dip each fillet in flour, then in beaten egg and finally in breadcrumbs mixed with sesame seeds. Add salt and pepper.
Heat a little oil in a frying pan and cook over a low heat, turning halfway through the cooking time. Allow a good 15 minutes to cook.
Wash the potatoes and cut them into 4 pieces without peeling them. Put them in a bowl and coat them with oil and dried herbs. Sprinkle with flour and combine. Place the potatoes on a baking tray covered with baking paper.
Heat the oven to 180°C (gas mark 6) and bake for 30 minutes. Keep an eye on the cooking process and turn the potatoes once or twice during cooking.
Heat the cheese in the oven according to the instructions.
Serve the nuggets and potatoes with From'Chaud.
This recipe was designed by Chef Nini.
You can find all his recipes on: www.chefnini.com
Gourmet tip
You can substitute chicken breast strips for more traditional nuggets. Feel free to add herbs or spices to the breadcrumbs.