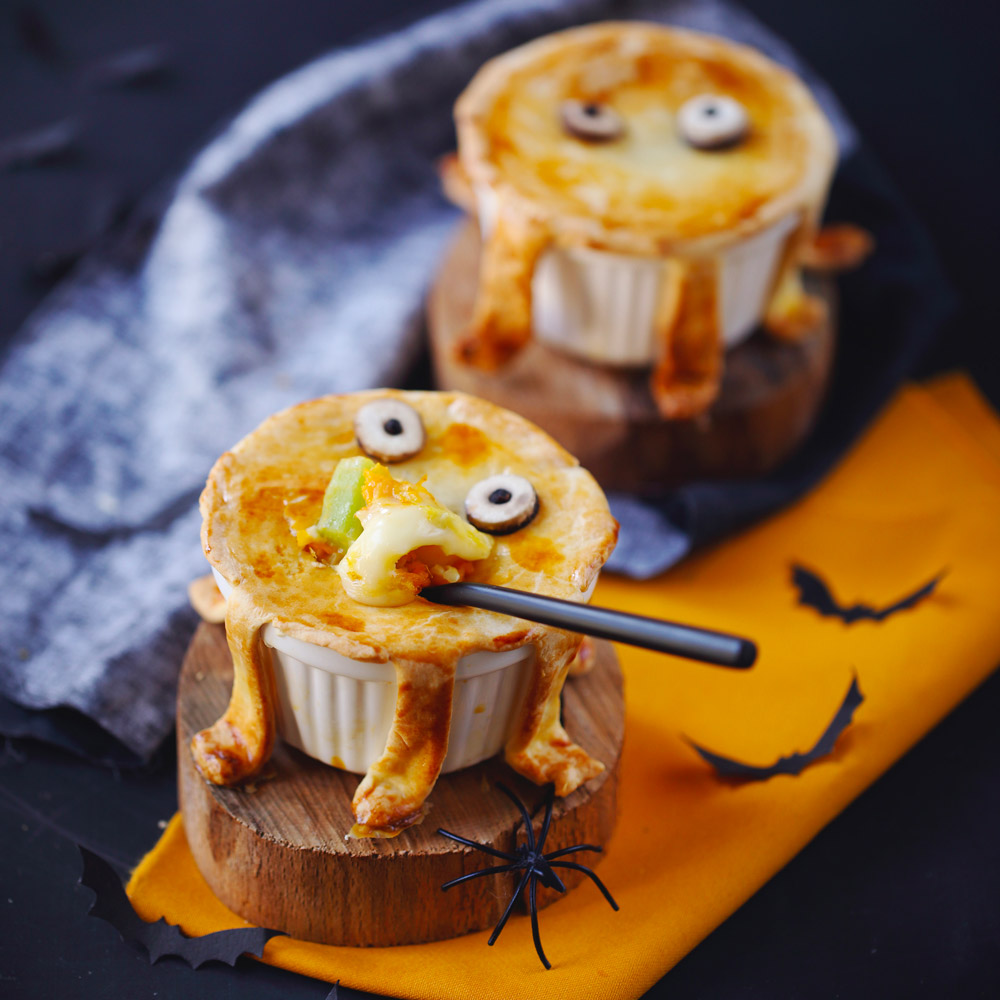 Pumpkin, green cabbage and apple gratin with Tartiflette cheese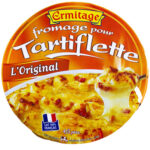 Ermitage cheese used : Tartiflette cheese
Ingredients
1/3 of Original Ermitage tartiflette

2 shortcrust pastry

200g of green cabbage

200g of diced pumpkin

2 apples

1 yellow of egg

Salt

Pepper
Preparation
Peel the apples, remove the core and dice the flesh.
Heat the oil in a frying pan and add the cabbage, pumpkin and apple. Cook the vegetables for 30-40 minutes, adding a little water halfway through the cooking time. Add salt and pepper. The pumpkin must be tender.
Divide the vegetables between large ramekins or small casserole dishes. Add the tartiflette cheese on top.
Cut shortcrust pastry discs the size of ramekins, making 6 legs (6-pointed star).
Cover the ramekins with these pastry discs. Seal the edges well. Brush the shortcrust pastry with egg yolk.
Preheat the oven to 180°C (gas mark 6) and bake for 25 minutes.
This recipe was designed by Chef Nini.
You can find all his recipes on: www.chefnini.com
Gourmet tip
Outside the Halloween period, this recipe can be made without shortcrust pastry. Finish cooking under the grill to brown the tartiflette cheese.