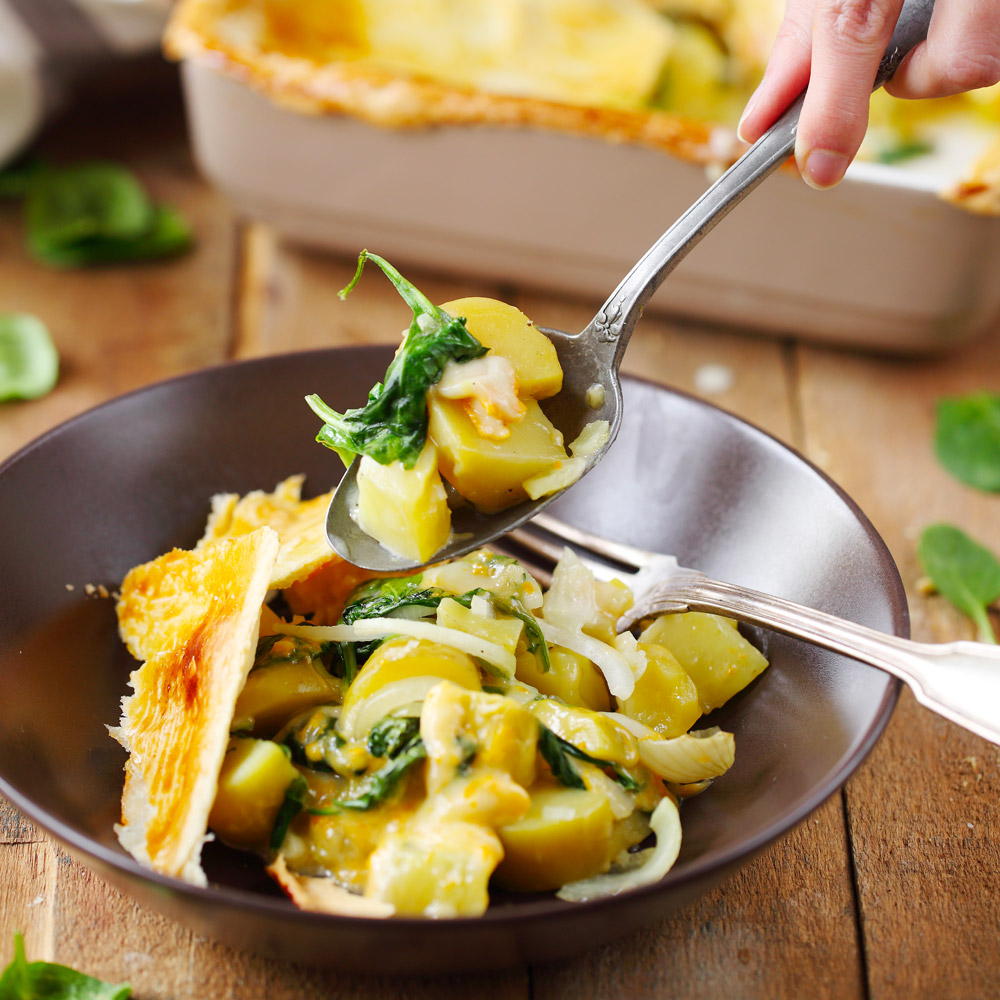 Potato pie with Marcaire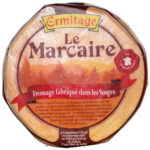 Ermitage cheese used : Marcaire des Vosges
Ingredients
1 cheese Marcaire Ermitage

800g of firm-fleshed potatoes

50g sprouts spinach

1 onion

1 yellow of egg

Salt

Pepper
Preparation
Pour water into a large saucepan and add the potatoes (unpeeled). Bake for 30-40 minutes: the potatoes should be tender.
Drain them and let them cool before peeling them. Dice the potatoes.
Peel and chop the onion.
Pour the potatoes combined with the onion into a baking dish.
Add the spinach leaves and the chopped cheese on top.
Cover the baking dish with the shortcrust pastry. Cut off the excess dough and seal the edges of the dish. Make a hole in the centre to allow steam to escape.
Brush the dough with the egg yolk.
Preheat the oven to 180°C (gas mark 6) and bake for 35 minutes.
This recipe was designed by Chef Nini.
You can find all his recipes on: www.chefnini.com
Gourmet tip
Serve this pie as an accompaniment to white meat, roast pork or veal, chicken legs…