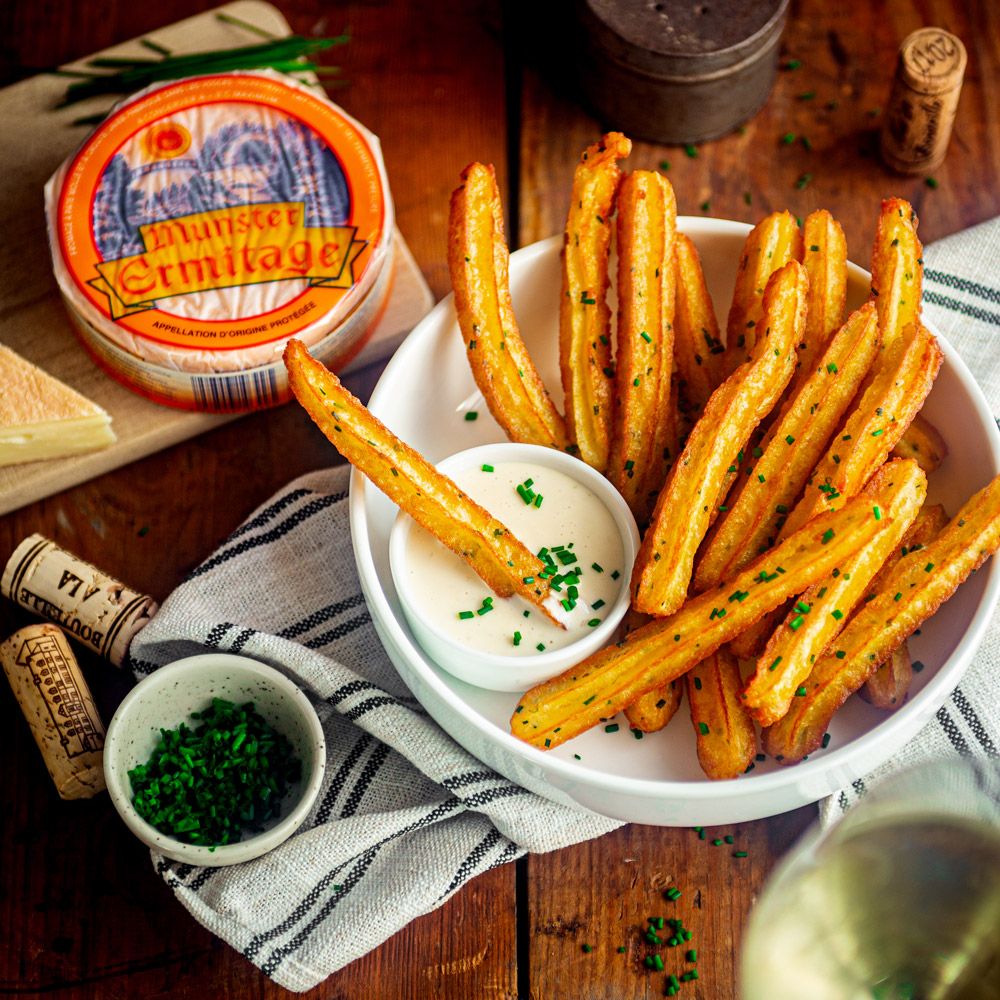 Potato churros with Munster sauce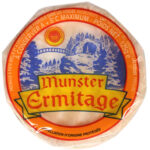 Ermitage cheese used : Munster
Ingredients
150g of Munster Ermitage

300g of potatoes

50g + 20g of butter

60ml of milk

65ml of water

80g of wheat flour

2 eggs

2g of Salt

1 teaspoon of granulated sugar

A bouquet of chive

15cl of liquid cream

1 shallot

10cl of dry white wine

Pepper

Frying oil
Preparation
Boil the peeled potatoes for 25 minutes. The flesh must be firm. Drain and strain the potatoes through a sieve to obtain a very smooth purée. Put to one side.
Finely chop the chives.
Prepare the Munster sauce: fry the finely chopped shallot in 20 g of butter. As soon as the shallot is translucent, add the white wine and reduce for 5 minutes, add the cream and then the Munster cheese. Cook over a low heat, stirring, until the Munster cheese has completely melted. Add some chopped chives.
In a saucepan, bring the milk, water, 50g of diced butter, a pinch of salt and a teaspoon of sugar to a gentle boil.
Off the heat, add the flour all at once and mix vigorously. Pour the dough into a bowl and work with a spatula. Add the beaten eggs in 4 batches, mixing well before adding more. Add the mashed potatoes. Season and add some chopped chives. Place in a piping bag fitted with a fluted tip or into a churro maker.
Heat the frying oil to 170°C. Poach approx. 7cm long pieces and cook for 5 minutes. Careful of oil splashes.
Drain on paper towels.
Serve quickly with the hot Munster cheese sauce!