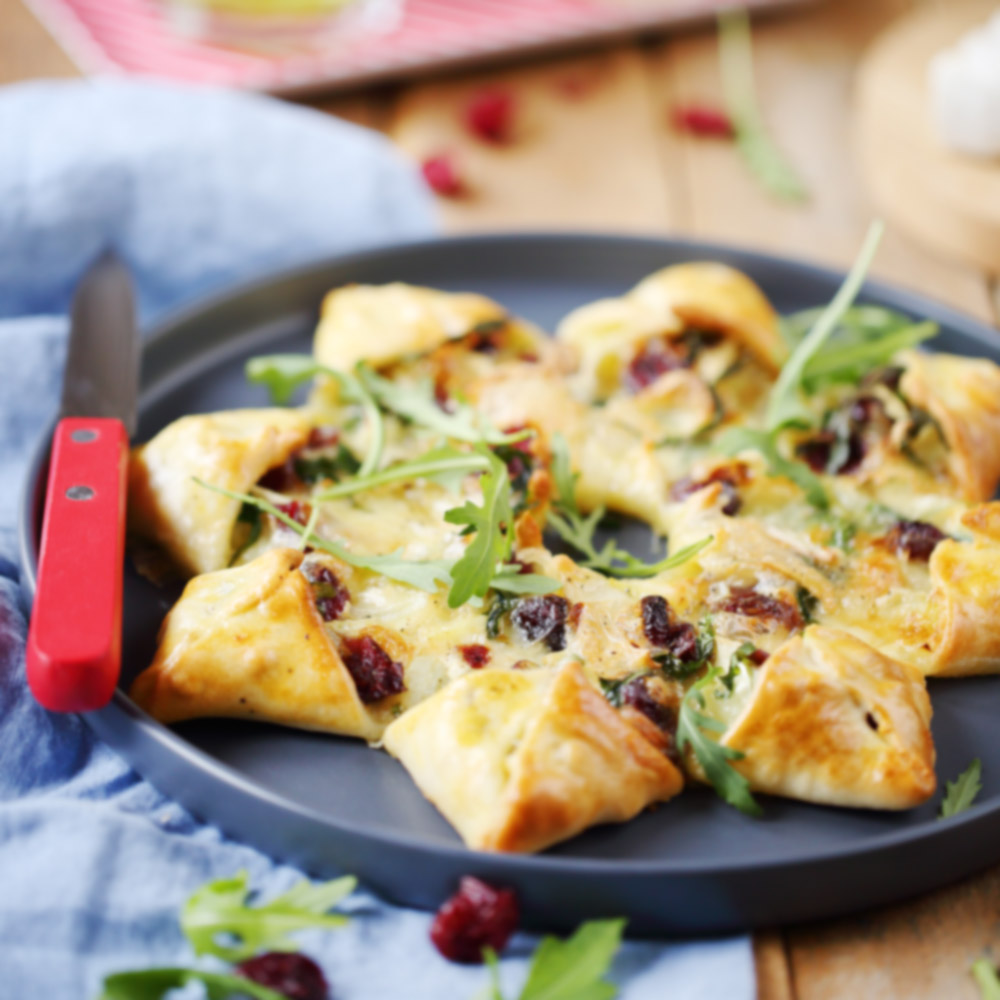 Star pizza with camembert, cranberries and rocket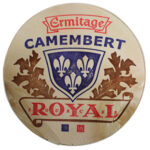 Ermitage cheese used : Camembert Royal
Ingredients
1/2 Camembert Royal Ermitage

1 pizza dough

1 handful of dried cranberries

1 handful of arugula salad

1 onion

1 yellow of egg
Preparation
Roll out your pizza dough into a circle and place it on a baking tray covered with baking paper.
Make a 5cm incision at the 4 compass points: top, bottom, left and right. Then make a cut of the same length, equidistant from those already made. You should have a total of 8 equally spaced incisions. Then, cut a small 8-pointed cross in the centre.
Cut the cheese into 16 pieces. Spread it over the dough. Add cranberries, chopped onion and rocket.
Fold the ends of each incision over the filling to form a point. Then, fold the centre points over the filling. Brush the dough with egg yolk, diluted with a little water.
Preheat the oven to 200°C (gas mark 6-7) and bake for 15 minutes.
This recipe was designed by Chef Nini.
You can find all his recipes on: www.chefnini.com
Gourmet tip
The star pizza can be adapted to your preferences. You can also try it with our Royal Crémeux or our Lingot Fleuri.