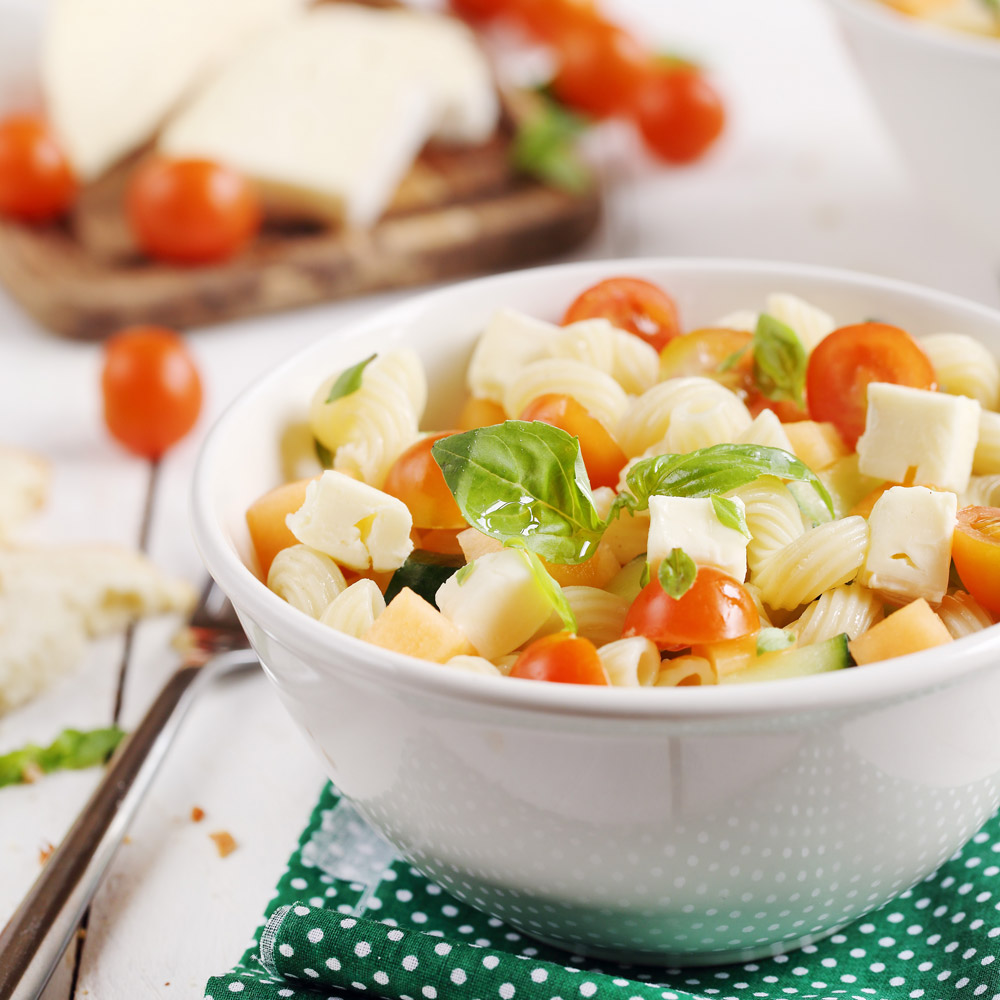 Pasta salad with Troubadour, melon and tomatoes
Ingredients
1/2 portion of Troubadour Ermitage

300g of pasta

1/2 melon

250g of cherry tomatoes

1/2 cucumber

Some rocket leaves fresh basilic

4 tablespoons of olive oil

2 tablespoons of juice lemon

Salt

Pepper
Preparation
Cook the pasta in a pan of boiling water according to the time indicated on the packaging. Drain the pasta and let it cool.
Dice the flesh of the melon half. Dice the cucumber. Cut the cherry tomatoes in half.
Pour the oil and lemon juice into a bowl. Add salt and pepper and emulsify.
Add the melon, cucumber and cherry tomatoes.
Add the diced Ermitage Troubadour and the pasta. Mix it together.
Finish by adding chopped basil.
Serve chilled.
This recipe was designed by Chef Nini.
You can find all his recipes on: www.chefnini.com
Gourmet tip
You can replace the melon with watermelon. If you would like to add meat, we recommend diced white or raw ham.