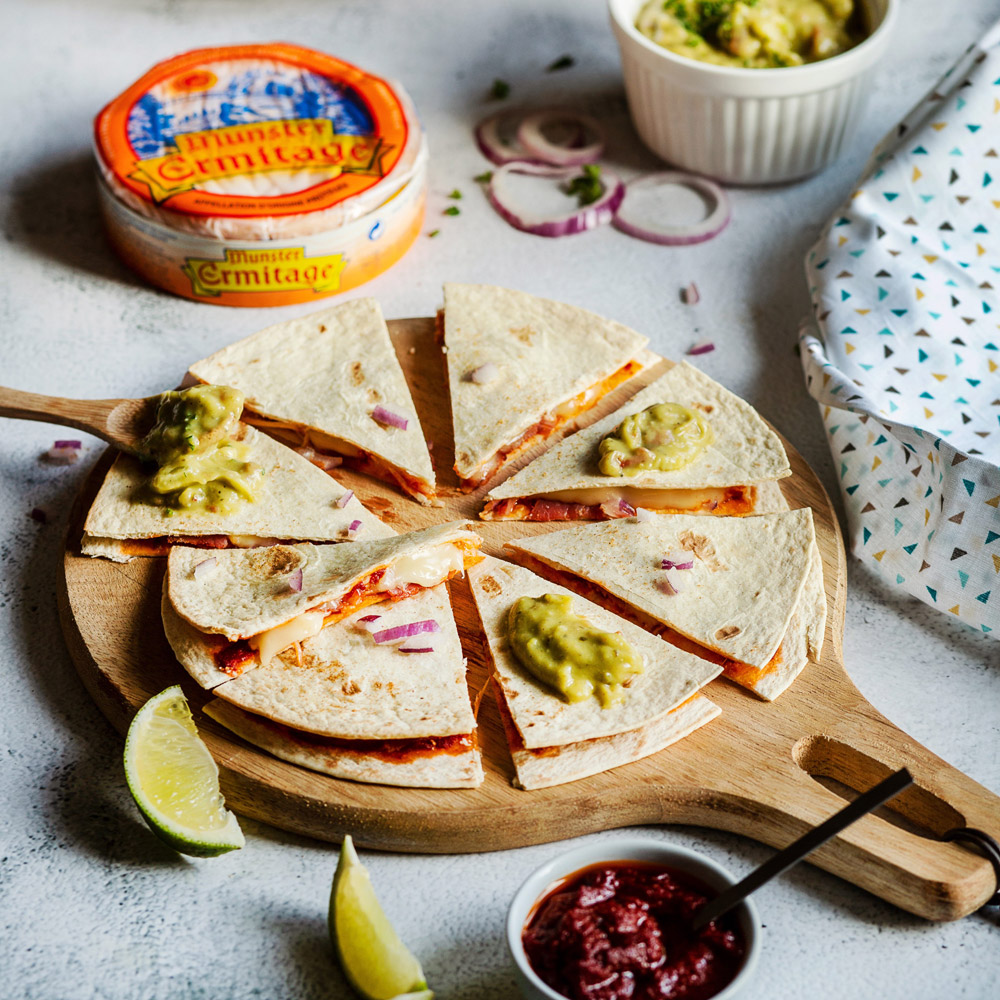 Munster Quesadillas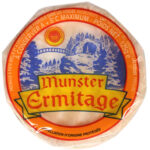 Ermitage cheese used : Munster
Ingredients
100g of Munster Ermitage

4 tortillas

1 pinch of hot pepper powder

2 teaspoons of tomato concentrate

3 tablespoons of olive oil

½ onion

2 slices of white ham

A jar of guacamole
Preparation
Mix together the tomato puree, oil and chilli.
Brush 2 corn tortillas with this mixture.
Peel and chop the half of onion and sprinkle onto the tortillas.
Add thin slices of Munster cheese and the chopped raw ham.
Cover with the remaining tortillas and bake for 5 minutes at 200°C (gas mark 7).
Cut into triangles and serve with guacamole.