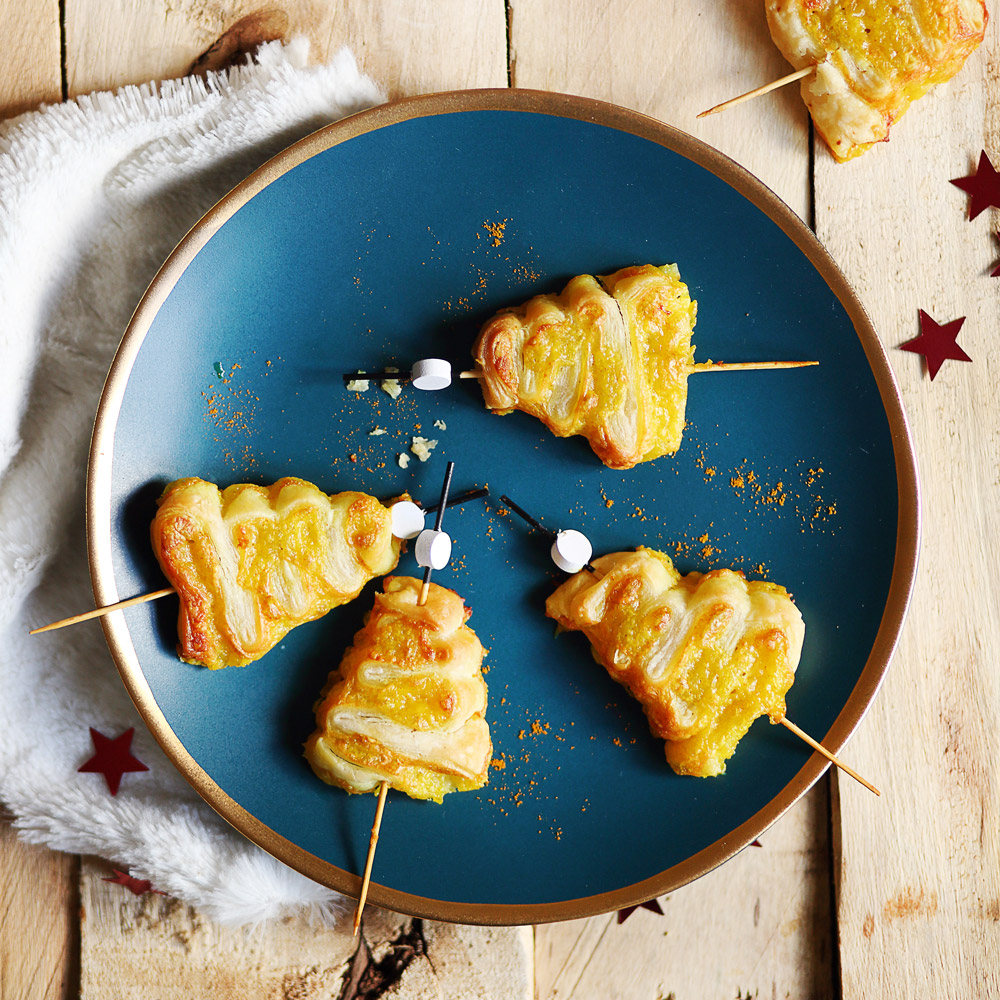 Munster puff pastry firs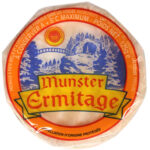 Ermitage cheese used : Munster
Ingredients
125g of Munster Ermitage

1 puff pastry

½ c. coffee of turmeric

Some wooden picks
Preparation
Cut the cheese into pieces and put it in a pan with 2 tablespoons of water and the turmeric.
Melt over low heat.
When the mixture comes together, let it cool down to a paste-like consistency. Stir the mixture to work it in.
Spread the mixture on the puff pastry.
Cut strips along the length of the dough (about 1 cm wide).
Fold each strip into an accordion shape.
Spike onto a pick and put on a plate.
Preheat your oven to 180°C (gas mark 6) and bake for 15-20 minutes.
Gourmet tip
If the dough is too soft to handle, place it in a cool place to firm up.