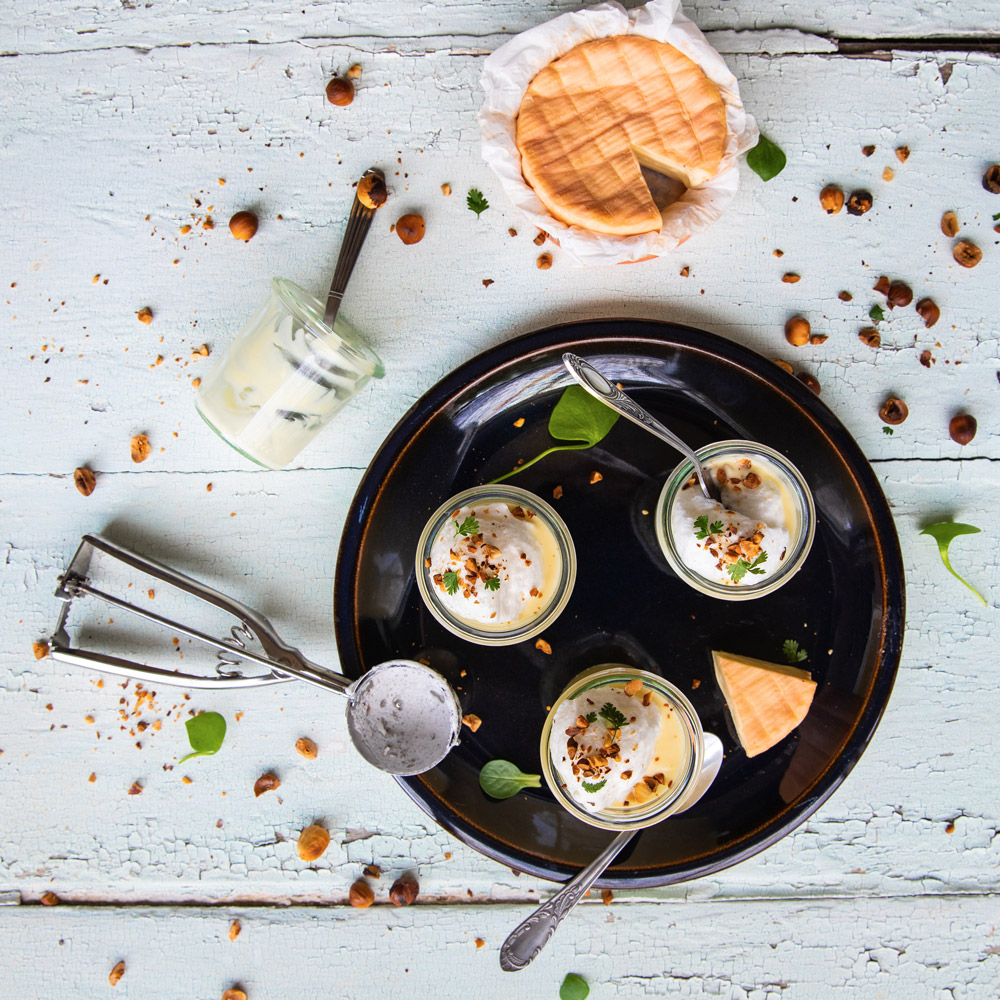 Munster floating islands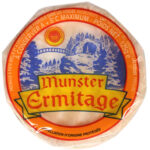 Ermitage cheese used : Munster
Ingredients
200g of Munster Ermitage

4 eggs

30cl of milk

10cl of dry white wine

15g of cornflour

5cl of c liquid cream

Some crushed hazelnuts

Salt

Pepper
Preparation
Separate the egg whites from the yolks.
Melt the chopped Munster cheese with the milk. Mix and season with pepper, add the white wine and leave on a low heat for 5 minutes. Strain the mixture.
Whisk the egg yolks with the cornflour, then pour the hot Munster milk over them. Return to a saucepan and cook until thickened. Add the cream and mix. Leave to cool, covered.
Beat the egg whites until stiff, adding a little salt. Bring a pan of water to the boil. Using an ice-cream scoop, make small balls of egg whites and poach them in boiling water for 30 seconds. Drain on paper towels.
Place into verrines: pour the warm Munster cream over the top, then place a poached egg white on top. Sprinkle with a few chopped hazelnuts. Serve with a breadstick.
Gourmet tip
Chop and roast the hazelnuts in the oven!