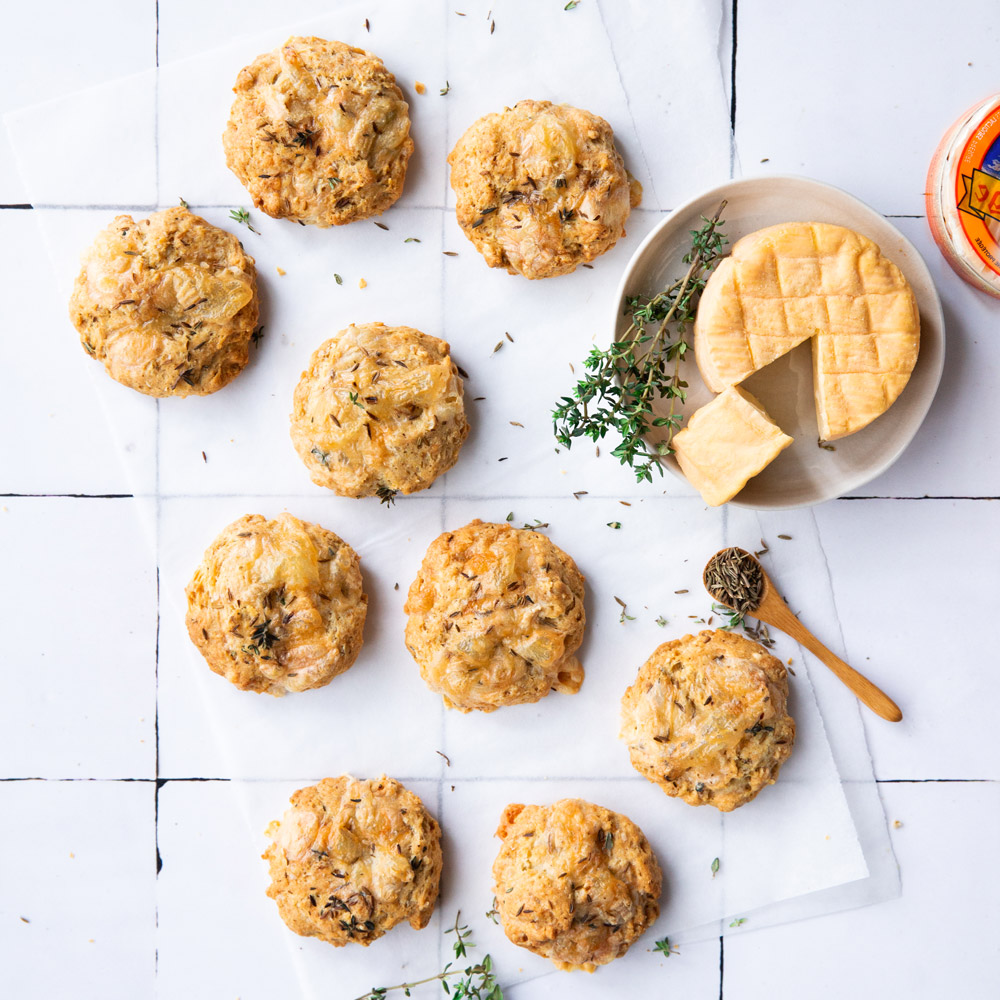 Munster and cumin cookies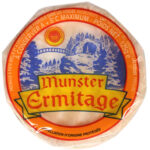 Ermitage cheese used : Munster
Ingredients
70 + 20g of Munster Ermitage

100g of wheat flour

1 heaped teaspoon of cumin

A few sprigs of fresh thyme

1 teaspoon of baking powder

40g of butter

1 tablespoon of oatmeal

1 egg

Salt

Pepper
Preparation
Preheat the oven to 200°C.
Grind the cumin seeds with a pestle. Mix with flour, yeast, oatmeal, fresh thyme leaves and season.
Add the soft butter and the beaten egg. Mix into a smooth, homogeneous paste.
Cut 70g of Munster cheese into cubes and add to the mixture.
Line a baking tray with baking paper, then add balls of dough the size of a large walnut. Flatten slightly and place the remaining Munster cheese cubes on top of each cookie. Bake for 20 minutes and cool on a wire rack.