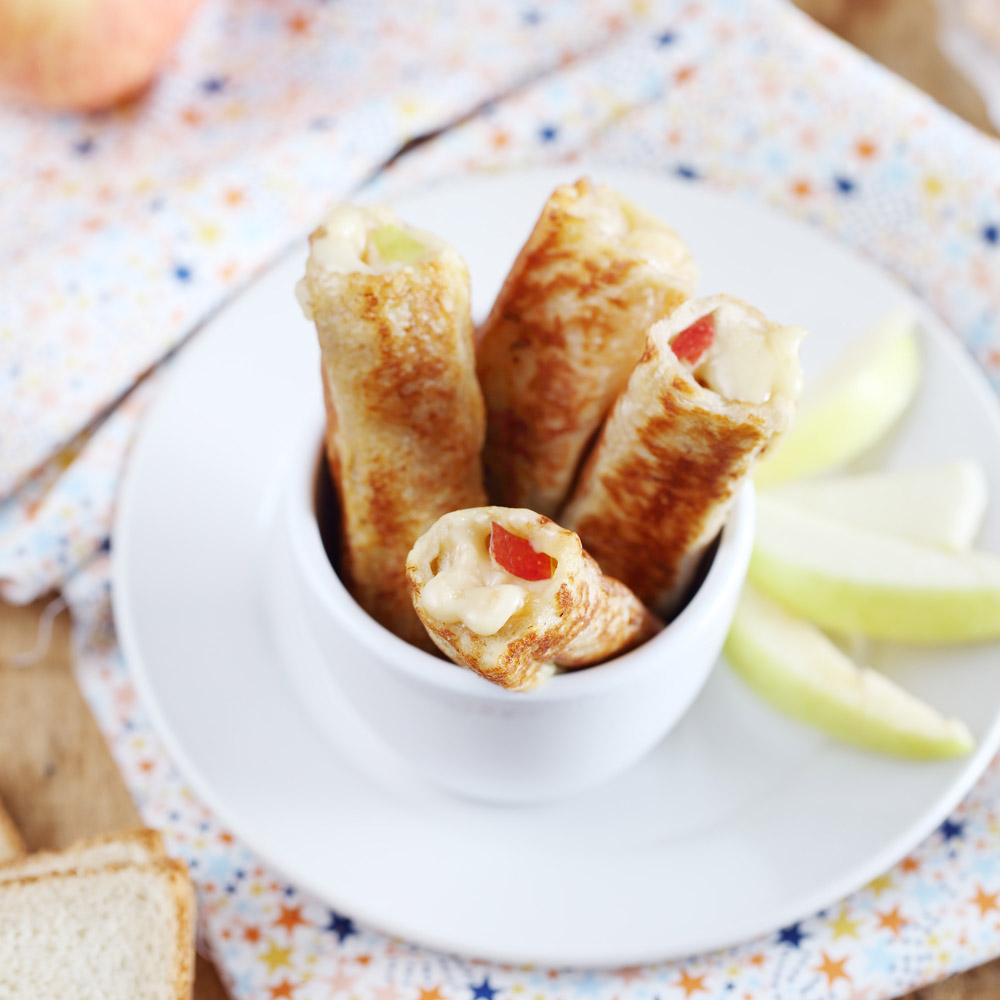 Munster and apple French toast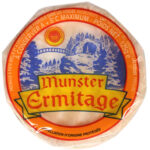 Ermitage cheese used : Munster
Ingredients
125g of Munster Ermitage

8 slices of soft bread

1 egg

5cl of milk

Salt
Preparation
Remove the crust from the slices of bread and flatten them with a rolling pin.
Cut the apple into sticks.
Place apple sticks along the edge of the slices of bread and add pieces of Munster cheese.
Roll up the slices.
Beat the egg and milk together in a bowl. Salt and dip the rolls one by one.
Heat a pan with butter and fry the rolls until golden brown.
Place the rolls onto paper towels to drain the excess fat and serve immediately.
Gourmet tip
Serve these rolls as a canape or as a starter with a green salad.