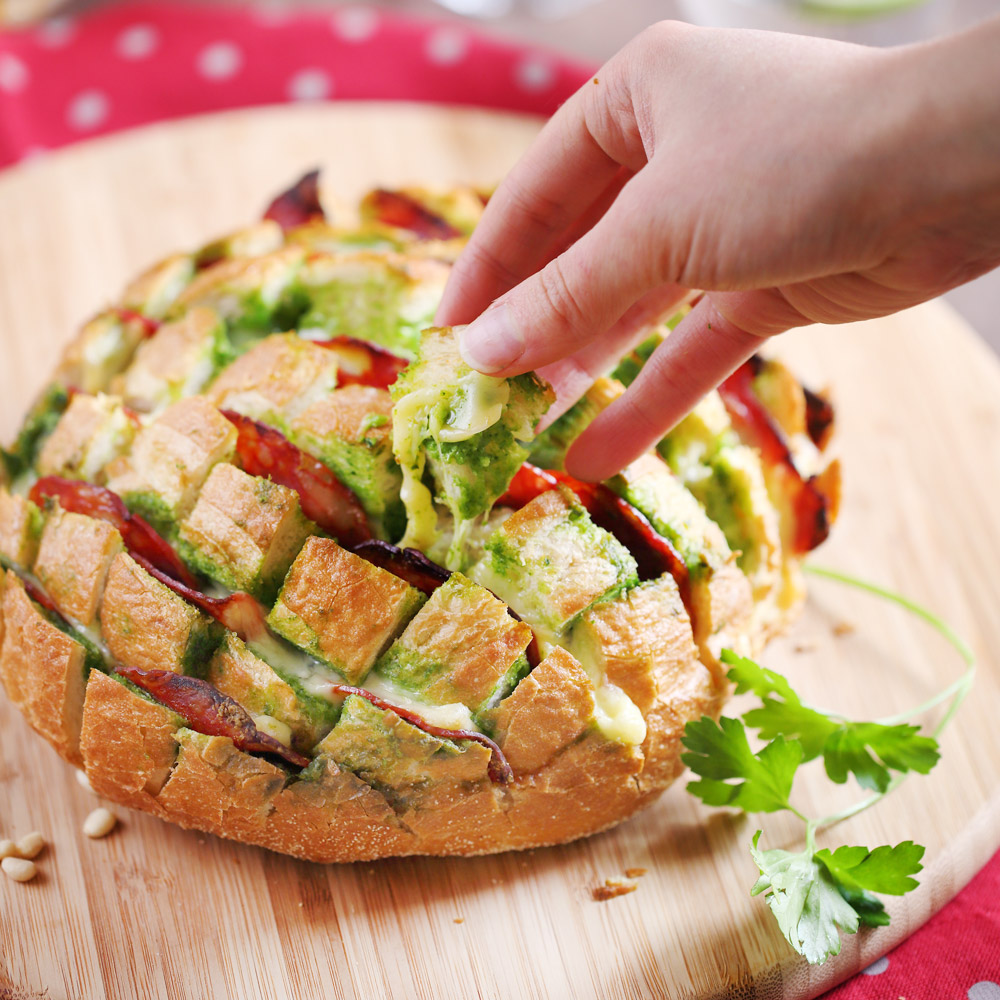 Morbier hedgehog bread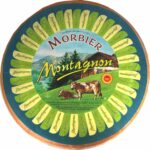 Ermitage cheese used : Morbier
Ingredients
1 pinch of morbier Ermitage

1 country bread

15 slices of sausage

15g of Fresh parsley

A little bit of olive oil

2 tablespoons of bread pine nuts

A little bit of Salt
Preparation
Blend the parsley with the pine nuts and the olive oil, adding it gradually until you obtain a smooth liquid, then add salt.
Cut the bread into a grid pattern, stopping before the base.
Cut the chorizo slices in half
Cut the Morbier cheese into strips.
Divide the parsley sauce between the bread, along with the chorizo and cheese.
Preheat the oven to 200°C (gas mark 6) and bake for 10 minutes.
Gourmet tip
Hedgehog bread can be made in infinite ways to suit your tastes. Serve it as a canape. Everyone will take a piece of bread.