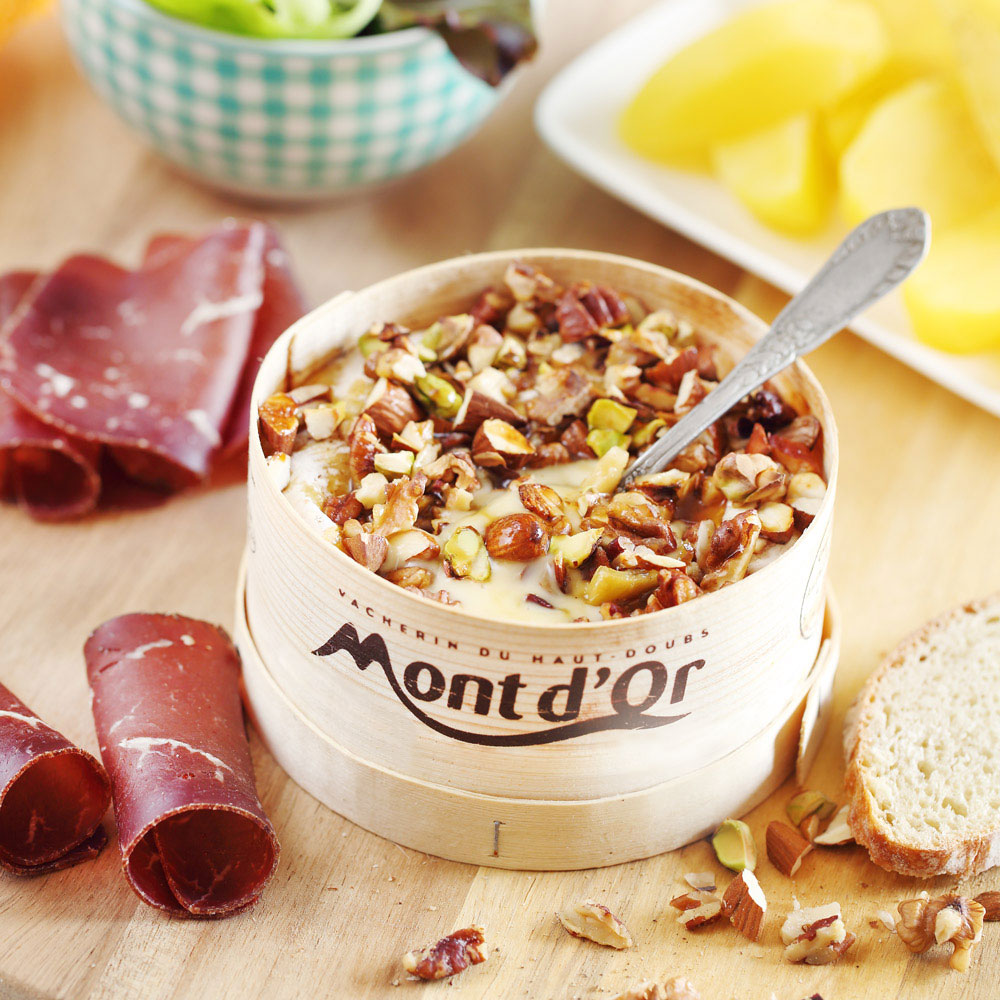 Mont d'Or with maple syrup and dried fruit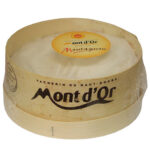 Ermitage cheese used : Mont d'Or
Ingredients
1 Mont d'Or Le Montagnon

2 tablespoons of maple syrup

20g of mixed nuts (hazelnuts, almonds, pecans, raisins)
Preparation
Crush the dried fruit with a knife.
Combine with the maple syrup.
Cut a square in the Mont d'Or rind with a knife and cover with dried fruit.
Preheat your oven to 180°C (gas mark 6) and bake for 10-15 minutes until the cheese is gooey.
Serve with green salad, slices of Grison meat and boiled potatoes.
This recipe was designed by Chef Nini.
You can find all his recipes on: www.chefnini.com