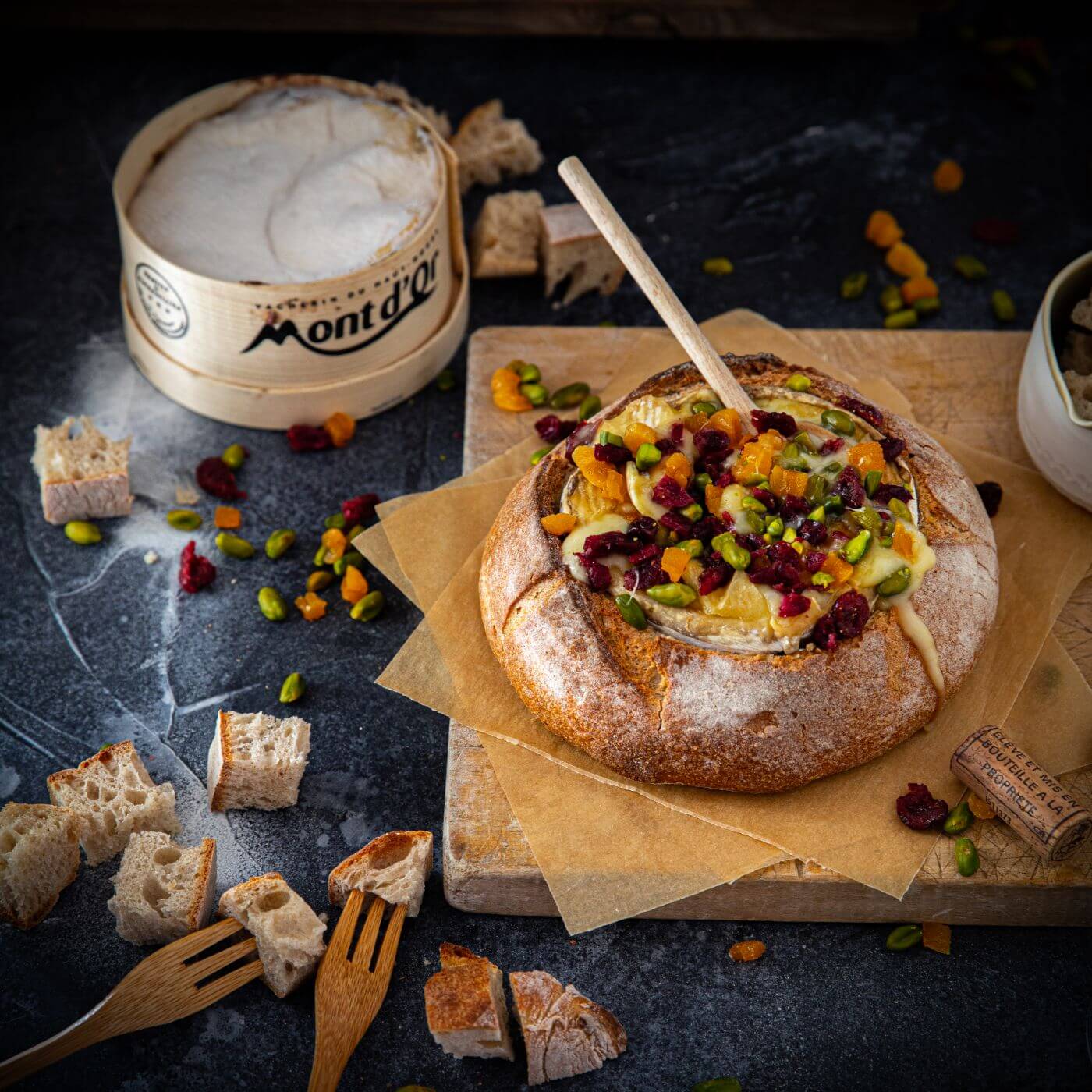 Mont d'or and dried fruit bread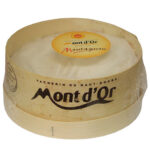 Ermitage cheese used : Mont d'Or
Ingredients
1 Mont d'Or Le Montagnon

1 country bread

2 tablespoons of honey

40g of pistachios

30g of cranberries

20g of dried apricots
Preparation
Preheat the oven to 190°C (gas mark 6).
Coarsely chop the pistachios. Dice the apricots and chop the cranberries if they are large. Mix the dried fruits.
Remove the Mont d'Or from its box. Make a hole in the bread loaf the diameter of the base or lid of the Mont d'Or box.
Keep the cut-out piece. Insert the Mont d'Or into the bread. Spread the top of the cheese in squares, then sprinkle with honey and dried fruit. Place the Mont d'Or stuffed bread in aluminium foil. Bake for 15-20 minutes. Remove the foil and bake for another 10 minutes.
Chop the cut-out piece of bread into small cubes so that it can be dipped into the Mont d'Or.
When the Mont d'Or is melted, it's ready!
Gourmet tip
When the cheese is finished, cut the bread ball into pieces and eat it.