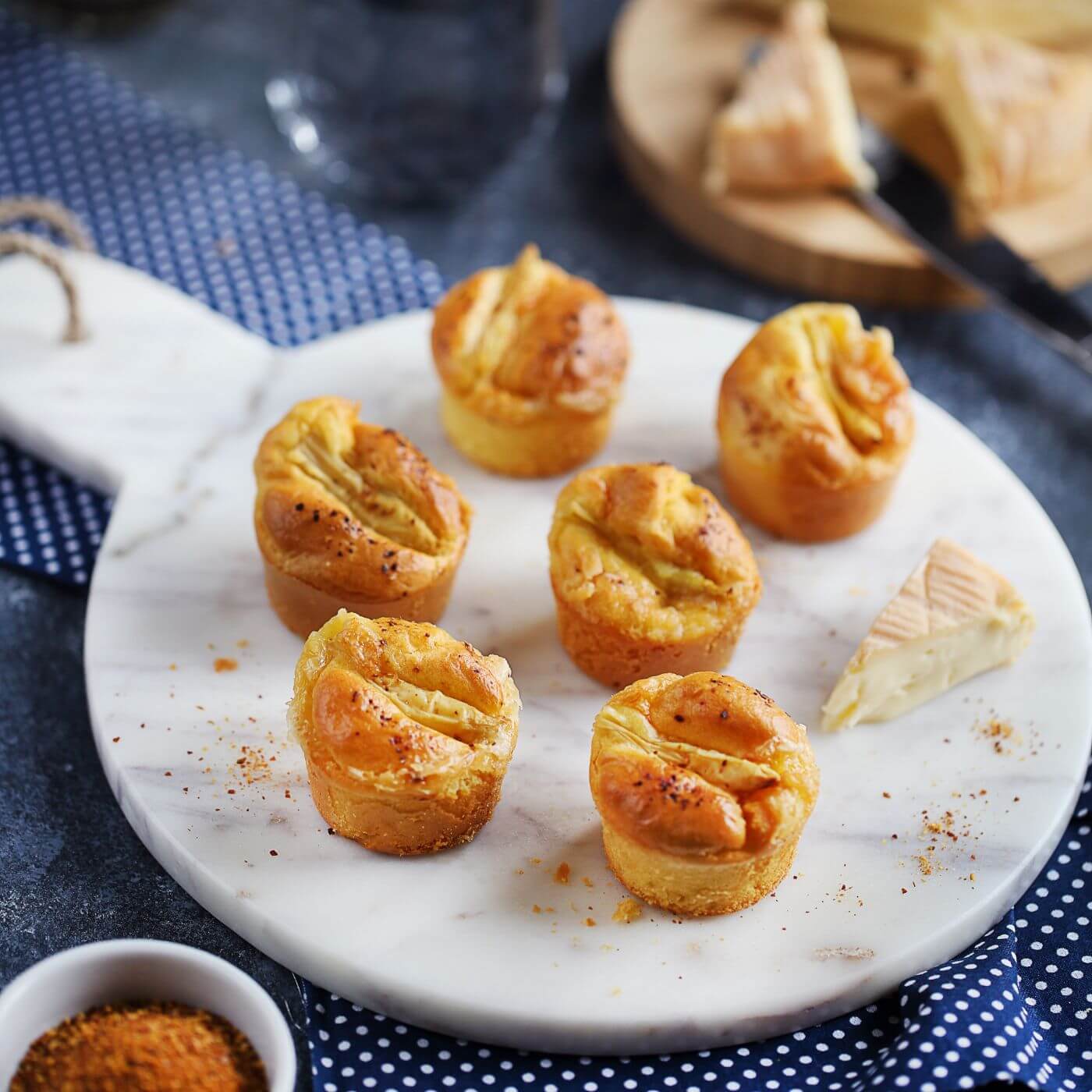 Mini Munster and Asparagus Muffins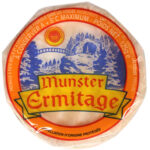 Ermitage cheese used : Munster
Ingredients
75g of Munster Ermitage

1 natural yogurt

3 eggs

3 pots of yoghurt wheat flour

½ cup of yoghurt of olive oil

½ bag of baking powder

15 small spears of asparagus

A little bit of Salt
Preparation
Cook the asparagus spears for 5 minutes in a pan of salted water and then drain.
Pour the yoghurt into a bowl. Add the flour, oil, yeast and eggs.
Mix until smooth. Salt generously.
Divide the dough into mini-muffin tins.
Cut the Munster cheese into small cubes and place them into the moulds.
Add an asparagus spear on top and season with pepper.
Bake for 15 minutes at 180°C (gas mark 6).
Allow to cool before unmoulding and serve as a canape.