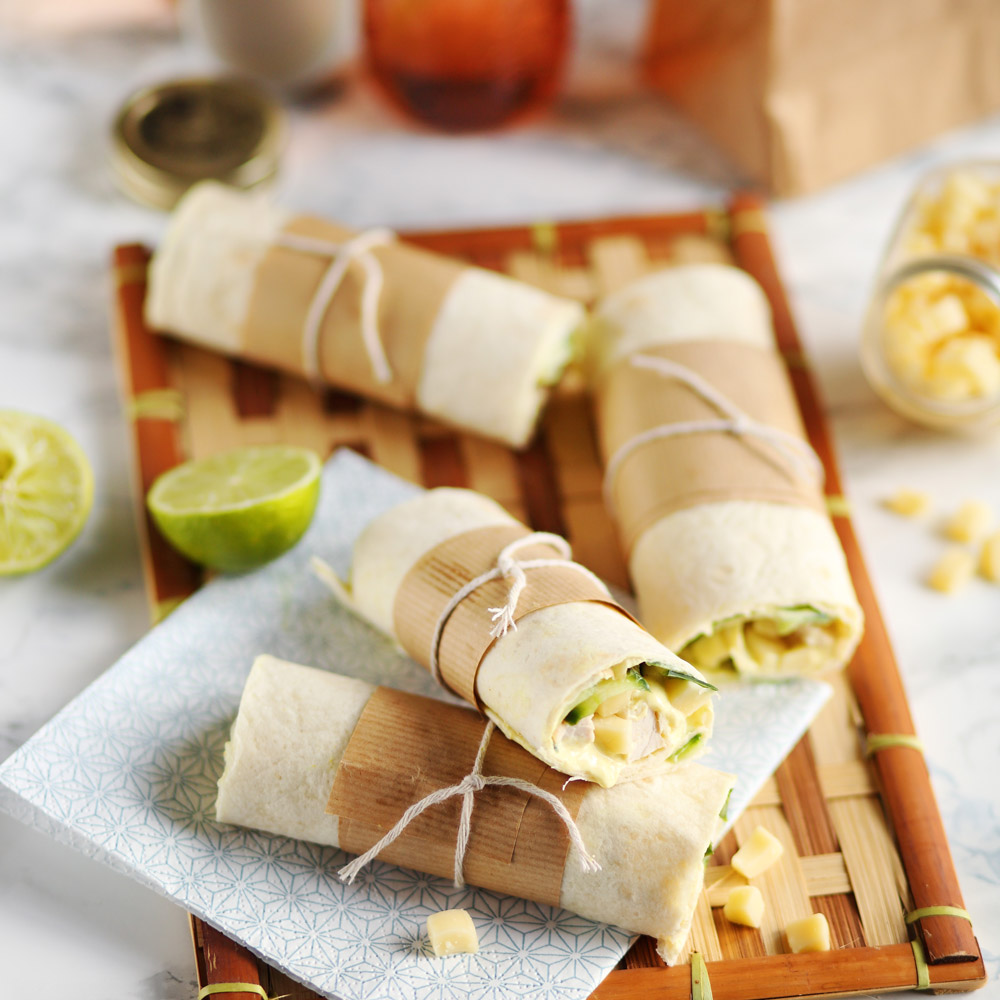 Minced turkey wraps with curry sauce
Ermitage cheese used : Emmental
Ingredients
100g of diced Emmental Ermitage

4 tortillas

200g of cottage cheese

1 teaspoon of curry

½ lime

½ cucumber

2 turkey cutlets

Salt
Preparation
Heat a frying pan with a little fat and cook the turkey cutlets.
Leave to cool, then cut into strips.
Mix the cottage cheese with the curry powder, lime juice and a little salt.
Cut the cucumber into tagliatelle using a vegetable peeler.
Spread curry sauce onto each tortilla.
Add cucumber tagliatelle, diced Emmental cheese and turkey strips.
Rolling.
Serve immediately or chill until serving.