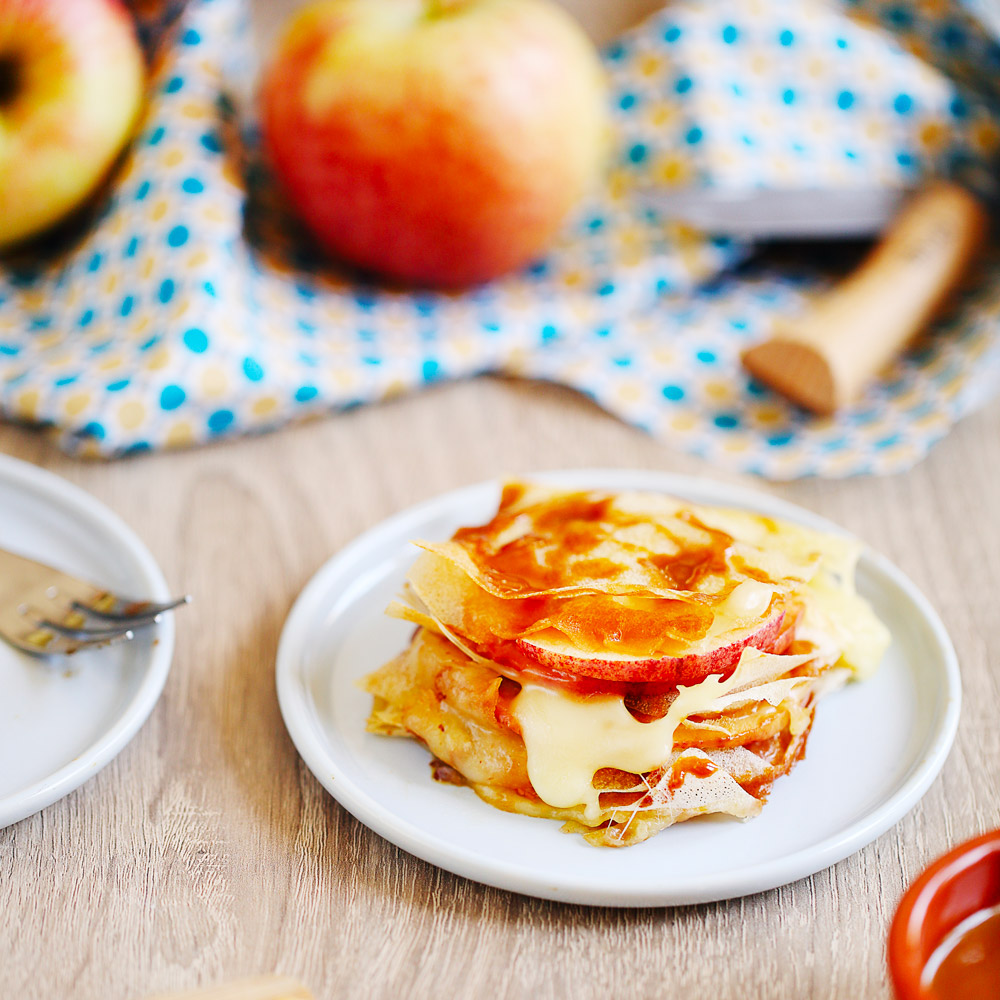 Millefeuilles with pastry sheets and Marcaire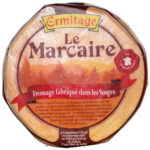 Ermitage cheese used : Marcaire des Vosges
Ingredients
200g of Marcaire Ermitage

8 brick sheets

2 apples

200g of granulated sugar

20cl of cider

30g of butter

A little bit of olive oil

Pepper
Preparation
Pour the sugar into a saucepan and gently melt into a caramel. Heat the cider in a separate pan.
Slowly pour the hot cider into the caramel. Be careful of it splashing. Add the butter. Bring to the boil for 2 minutes and remove from heat.
Cut out 32 circles of 6cm in diameter from the filo pastry sheets.
Brush the sheets with olive oil and put them together 2 by 2.
Cut the apples into thin slices, having removed the cores beforehand. Cut the Marcaire into slices.
Place a sheet of greaseproof paper on top. Place a pair of filo pastry sheets on top. Add a slice of apple, then a piece of Marcaire and some caramel sauce. Repeat twice and finish the millefeuille with 2 sheets of filo pastry.
Repeat for the other millefeuilles.
Preheat the oven to 180°C (gas mark 6) and bake for 10 minutes.