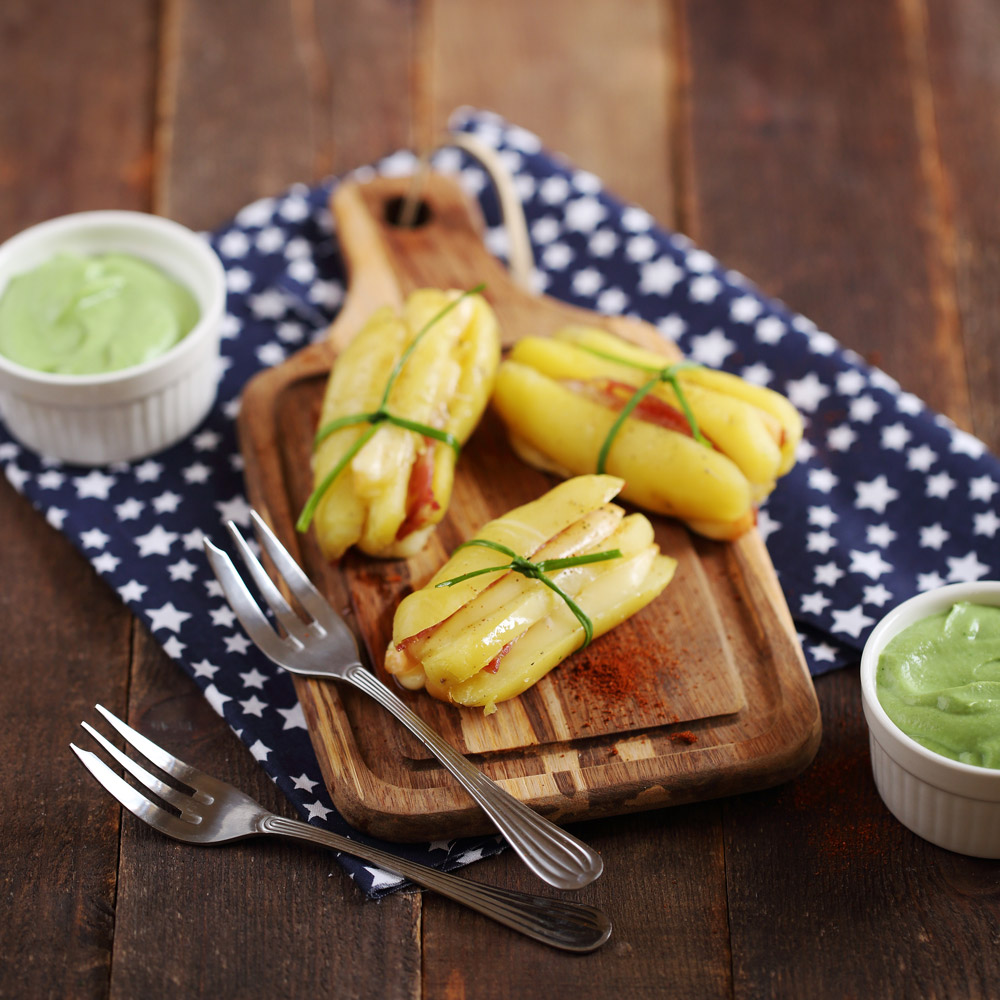 Millefeuilles with Raclette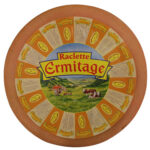 Ermitage cheese used : Raclette and raclette cheese
Ingredients
6 slices of Ermitage raclette cheese

12 small potatoes

12 slices of rosette

A fillet of olive oil

1/2 broccoli

1 clove of garlic

20cl of liquid cream

Salt

Pepper
Preparation
Bring a pan of salted water to the boil and immerse the broccoli florets with the peeled garlic clove. Leave to cook for 10 minutes.
Strain and blend the broccoli and garlic clove with the liquid cream. Add a little water if you want a thinner sauce. Season to taste.
Cook the unpeeled potatoes in a pot of water for 30-40 minutes. Allow them to cool and then peel.
Cut each rosette slice in half. Cut each slice of raclette into 4 pieces. Cut the potatoes in half lengthways.
Place a piece of rosette and a piece of raclette cheese between each slice of potato. Close the potatoes. Hold together with a pick.
Place these millefeuilles on a baking tray covered with baking paper. Drizzle with oil. Add pepper.
Preheat your oven to 200°C (gas mark 6-7) and bake for 10 minutes.
This recipe was designed by Chef Nini.
You can find all his recipes on: www.chefnini.com
Gourmet tip
Ideal recipe with leftover raclette cheese!
To serve, remove the picks and secure the millefeuilles with chives. Serve with the sauce and salad on the side.