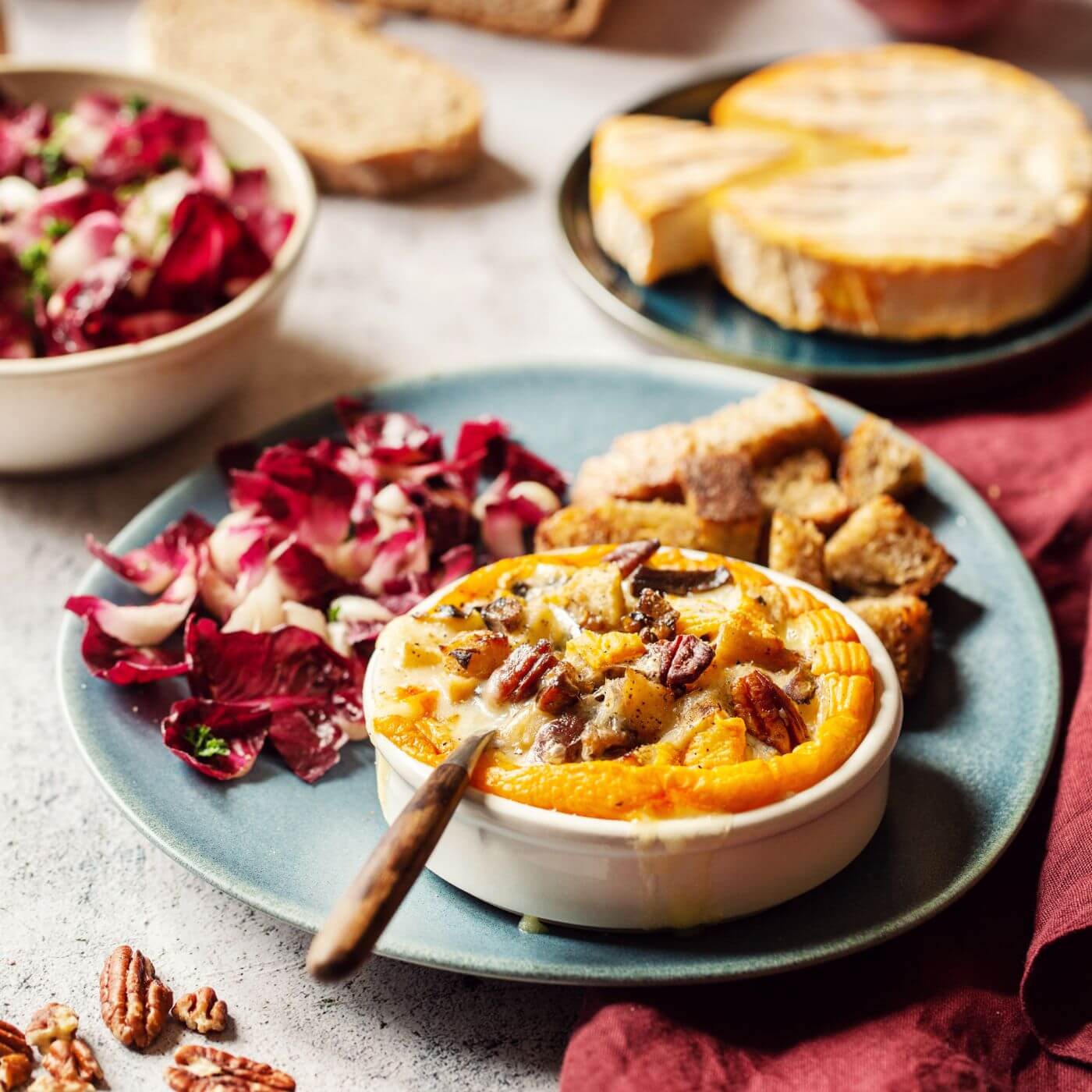 Marcaire stuffed with mushrooms, apples and pecans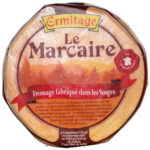 Ermitage cheese used : Marcaire des Vosges
Ingredients
2 Marcaire Ermitage

4 large mushrooms of Paris

½ apple

2 tablespoons of pecan nuts
Preparation
Peel the mushrooms and cut them into small cubes.
Peel the half apple, then cut this into small cubes as well.
Heat a little fat in a frying pan and fry the mushrooms and apples over a fairly high heat.
Stir regularly and add a little salt. Remove from the heat and add the pecans.
Remove the cheeses from their packaging. Place each cheese in a tray, or alternatively in aluminium foil.
Scoop out with a spoon. Top the cheeses with the mushroom mixture.
Cut the cheese into pieces and add it to the filling.
Preheat the oven to 200°C and bake for 10-15 minutes.
Gourmet tip
Serve immediately from the oven, accompanied by bread croutons and salad.