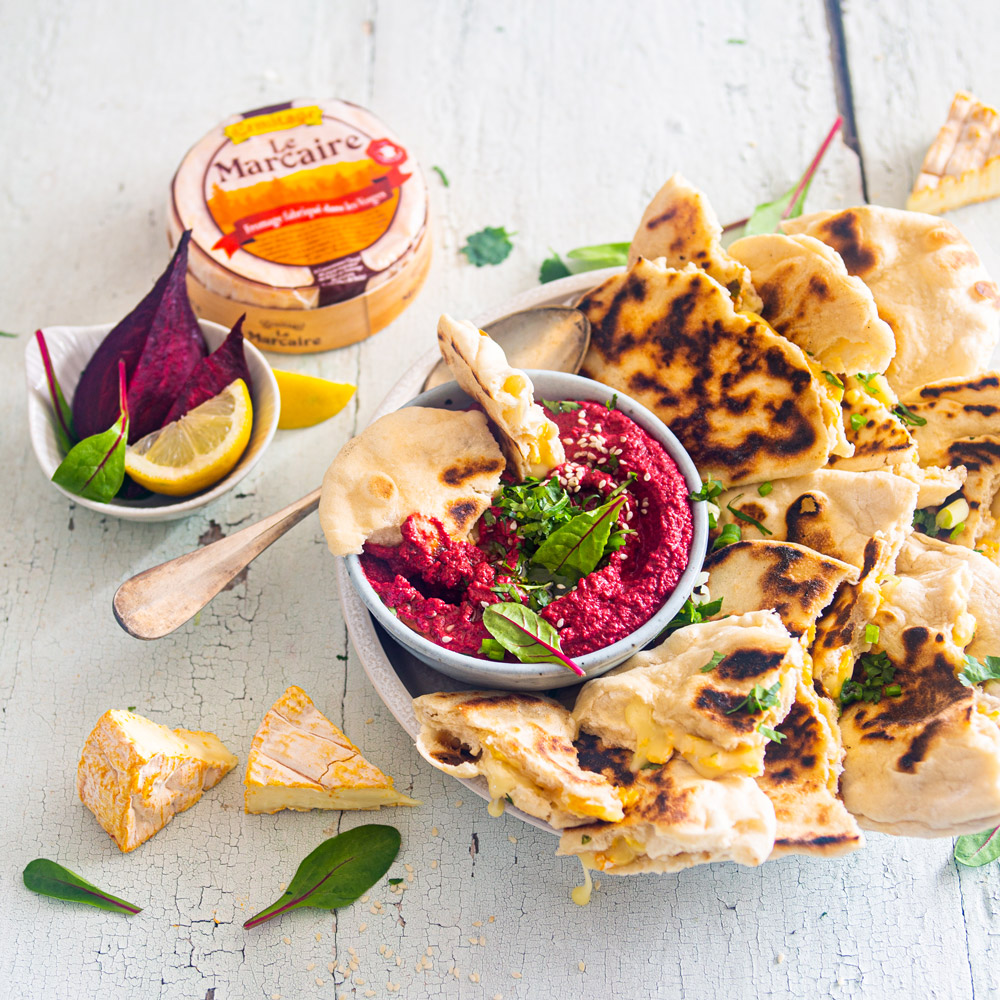 Marcaire cheese naan and beetroot spread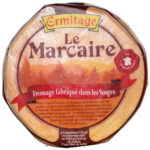 Ermitage cheese used : Marcaire des Vosges
Ingredients
500g of Marcaire Ermitage

150ml of water

125g + 30g of greek yogurt

5cl of sunflower oil

1 c. to c. Of granulated sugar

½ c. to c. Of baking powder

10g of fresh baker's yeast

250g of cooked beets

1 tablespoon of tahini (sesame puree)

1 small bunch of fresh coriander

A little bit of olive oil

The juice of half a lemon

A little bit of sesame

Salt

Pepper
Preparation
Prepare the dough for the cheese naan; using a food processor and dough hook, combine the flour, sugar, crumbled baker's yeast and baking powder. Add the yoghurt, water, oil and salt. Knead, adding a little water if the dough is too dry, until you obtain a smooth and supple dough (approx. 10 minutes kneading time).
Form the dough into a ball, place in a bowl, wrap in plastic wrap and leave to rest for 1-2 hours. The dough should double in volume.
Meanwhile, prepare the spread; mix the beetroot with the yoghurt, 2 spoons of olive oil, the tahini, the lemon juice and a little washed fresh coriander. Season and set aside in a cool place.
Cut the Marcaire into slices so that you can spread it evenly over 8 cheese naans afterwards.
When the dough has doubled in size, deflate it and cut it into 16 equal pieces.
Roll out 2 pieces to 3mm thickness. Spread 1/8 of the Marcaire on a piece of rolled out pastry, then close with another pastry disc. If the dough does not stick together well enough, add a little water. Repeat the step until you have 8 cheese naans.
Cook the cheese naans one at a time in a hot pan for 5 minutes on each side, with the lid on. They must be well toasted.
Dab some butter on top when cooked.
Serve quickly with the beetroot spread.