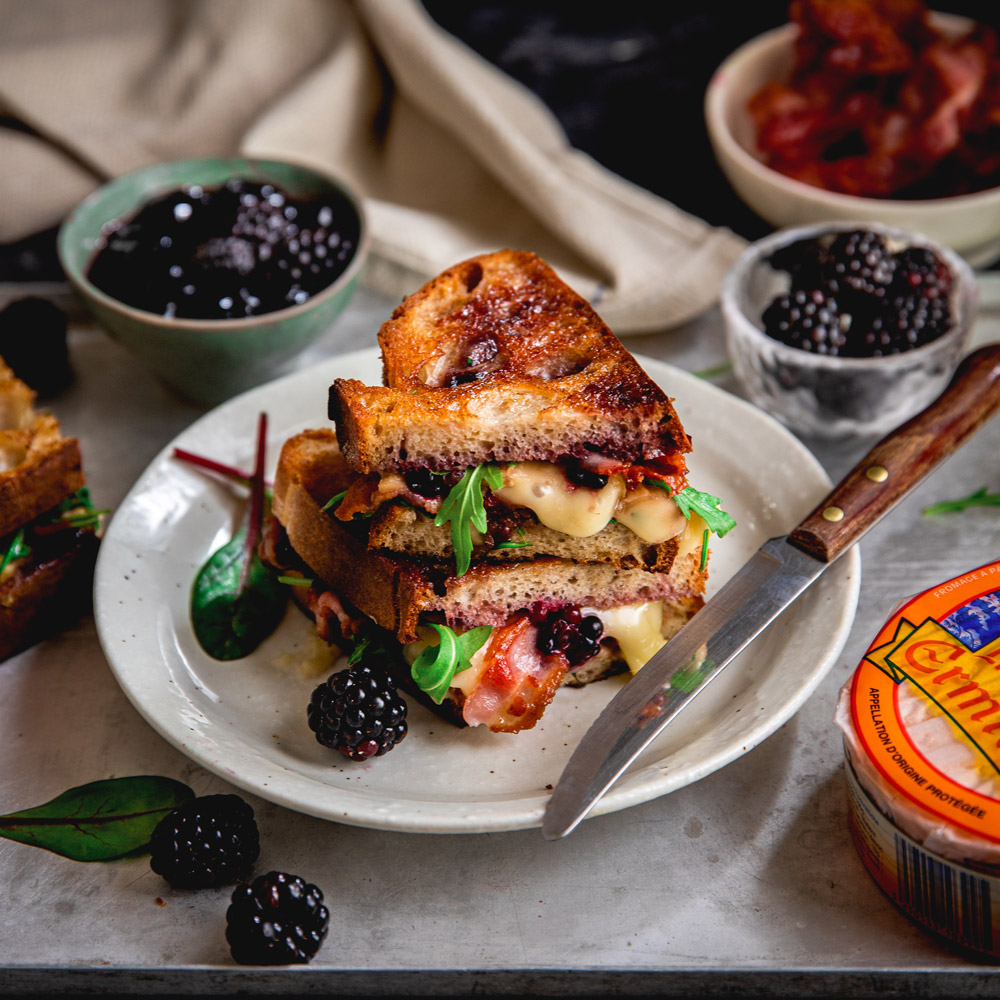 Grilled Munster cheese, bacon and blackberry jam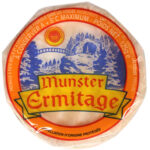 Ermitage cheese used : Munster
Ingredients
200g of Munster Ermitage

8 slices of country bread

8 thin slices of bacon

6 tablespoons of blackberry jam

Of butter

1 arugula salad

Pepper
Preparation
If you don't have blackberry jam:
Cook 500g of blackberries in a heavy-bottomed pan with a little water.
As soon as the mixture boils, add 300g of sugar and cook for 20-30 minutes.
Allow to cool completely.
For the grilled cheese sandwich:
In a hot frying pan, cook the bacon slices until crispy (5-6 minutes, turning them only once). Place on paper towels to drain excess fat.
Spread one side of each slice of bread with a little butter.
Put a little jam on each slice of bread (unbuttered side). Add rocket to 4 of the 8 slices. Place slices of Munster cheese on top of the rocket, followed by 2 slices of bacon and season with pepper. Seal the sandwiches with the remaining 4 slices of jammy bread.
Cook in a frying pan (or sandwich grill) until golden brown on both sides. Allow 3-4 minutes per side over medium heat.
Slice the Munster grilled cheese sandwich and enjoy quickly.