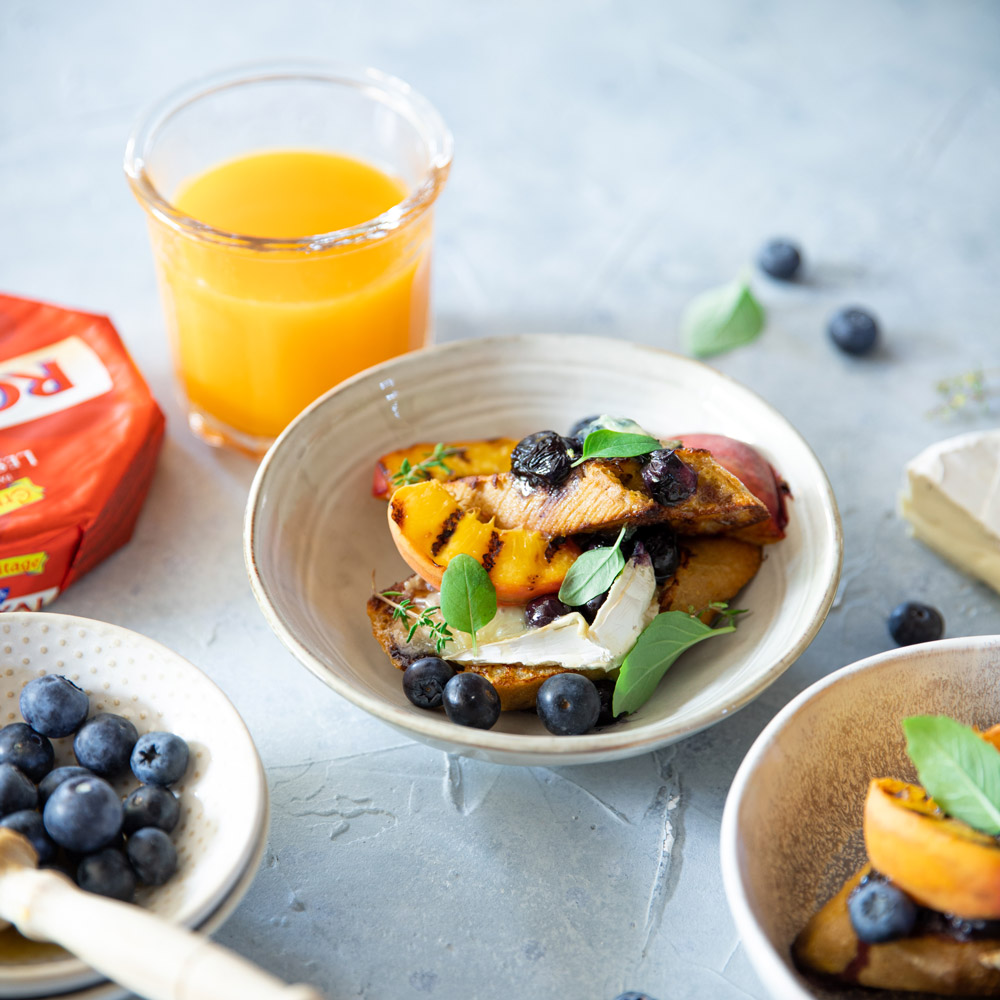 French Toast with Royal Crémeux, blueberries and peaches
Ermitage cheese used : Royal Crémeux
Ingredients
125g of Royal Crémeux

8 slices of stale breads

2 eggs

2 peaches

125g of blueberries

40g of butter

Some honey

Some dried thyme

Some fresh basilic

Salt
Preparation
Wash the fruit. Cut the peaches into small quarters. Grill the peaches for 2-3 minutes to give them a toasted flavour (optional).
Preheat the oven to 180°C (gas mark 6).
In a bowl, beat the eggs. Add the milk. Dip the bread slices into the egg mixture. Be careful not to make the slices too thin (about 1.5-2cm thick).
Heat a frying pan. Add the butter. As soon as it has melted, brown the soaked bread slices on both sides. Allow 1-2 minutes cooking time per side.
Arrange in a dish. Sprinkle with a pinch of sea salt and a little fresh thyme. Top with slices of Royal Crémeux, peaches and blueberries, drizzle with honey. Bake for 7-10 minutes.
Serve on plates with a few fresh basil leaves.
Gourmet tip
The ideal recipe for a brunch or a sweet and sour breakfast!