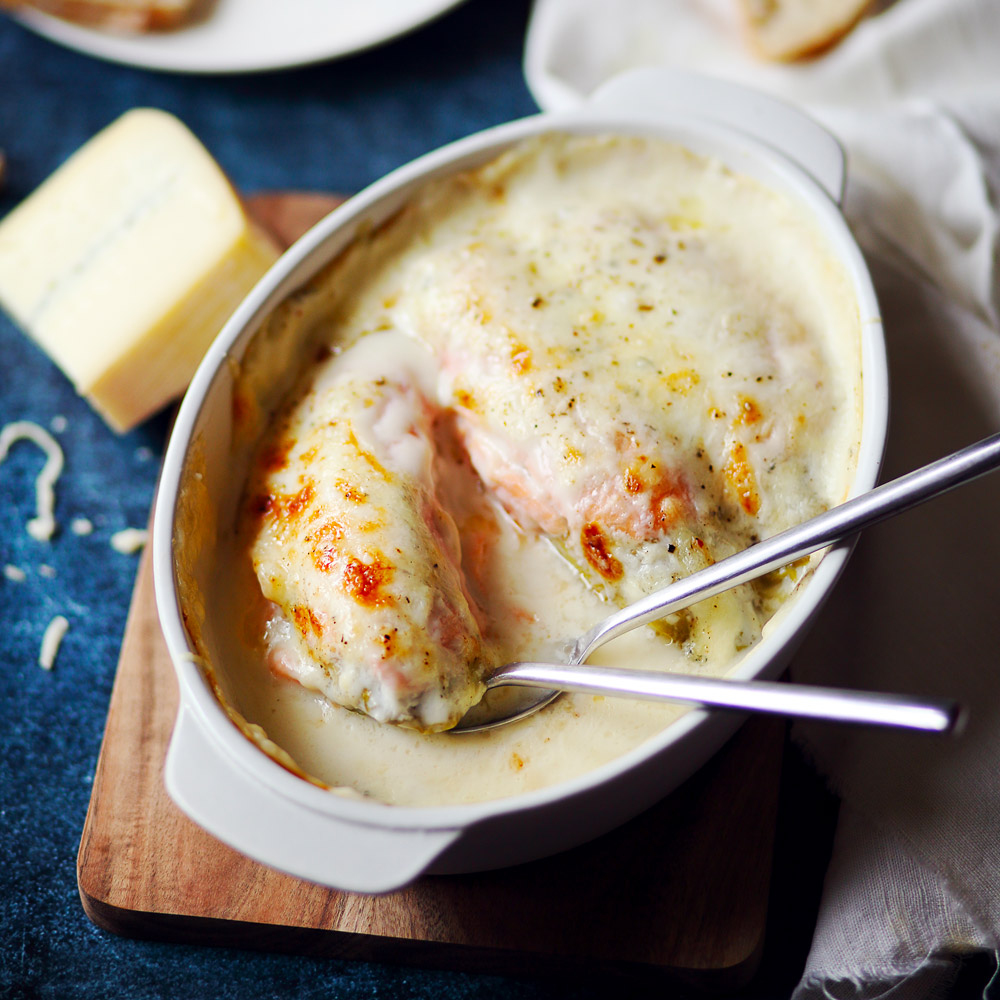 Endives with smoked salmon and Morbier cheese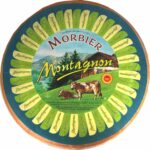 Ermitage cheese used : Morbier
Ingredients
100g of morbier Ermitage

4 endives

4 slices of smoked salmon

40g of wheat flour

40g of butter

60cl of milk

Salt

Pepper
Preparation
Bring a pan of salted water to the boil and plunge in the endives. Leave to cook for 20 minutes.
Drain on paper towels.
Meanwhile, melt the butter in a saucepan.
Add the flour and cook for 2 minutes, whisking to combine.
Add the milk a little at a time while whisking until you have a smooth cream.
Season with salt and pepper.
Wrap each endive with a slice of smoked salmon.
Place in a baking dish.
Cover with béchamel sauce and grated Morbier cheese.
Preheat the oven to 180°C (gas mark 6) and bake for 25 minutes.