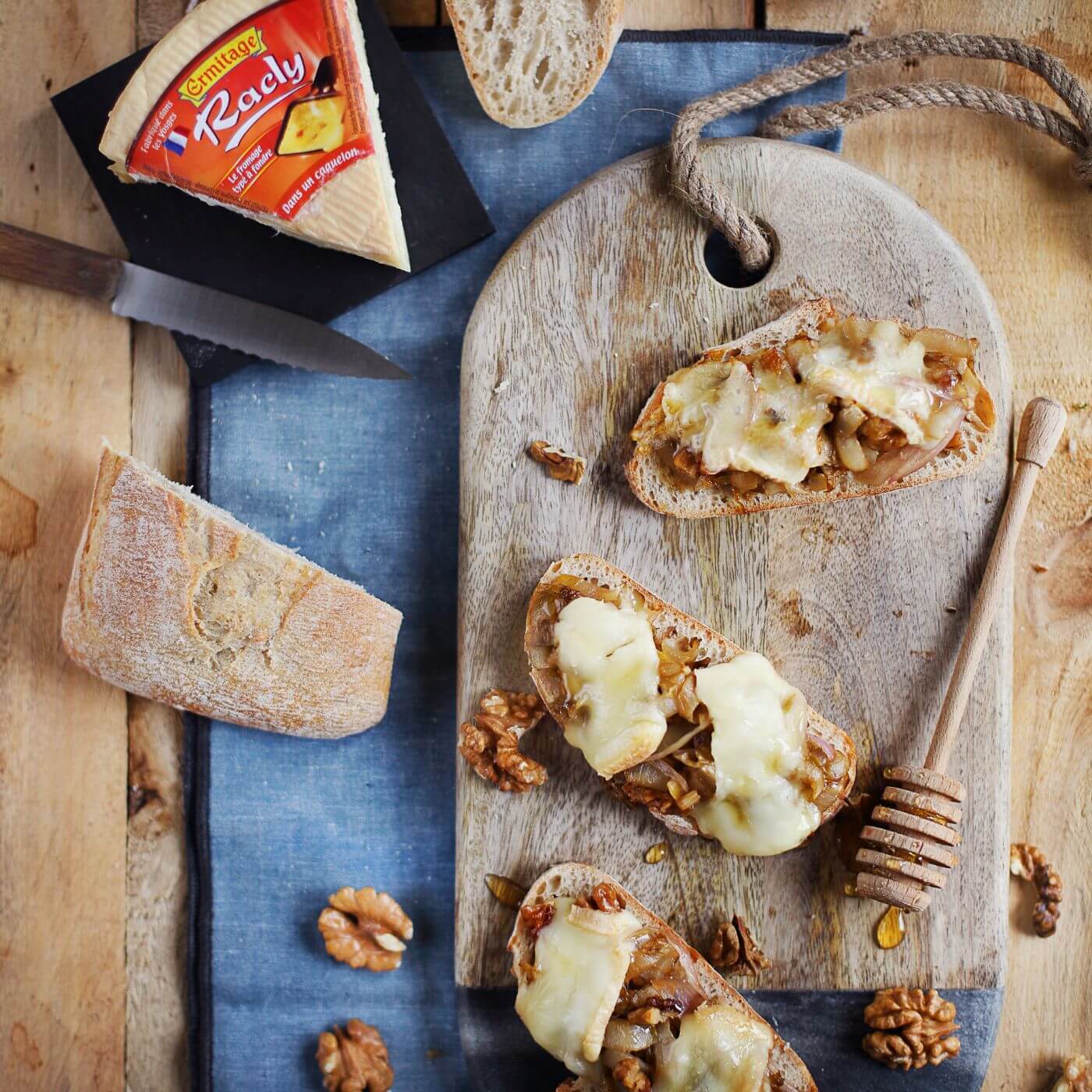 Endive Bruschetta with Racly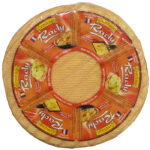 Ermitage cheese used : Racly
Ingredients
250g of Racly Ermitage

4 slices of country bread

4 endives

1 shallot

50 g of kernels nut

1 tablespoon of honey

Salt

Pepper
Preparation
Thinly slice the endives.
Peel and chop the shallots.
Cook the endives and shallots in an oiled pan for 10 minutes.
Season and add the chopped walnuts and honey. Continue cooking for 5 minutes.
Spread this mixture on the slices of farmhouse bread.
Place thin slices of Racly on top. Add a twist of pepper.
Bake for 5 minutes at 180°C (gas mark 6) until the cheese melts.
This recipe was designed by Chef Nini.
You can find all his recipes on: www.chefnini.com