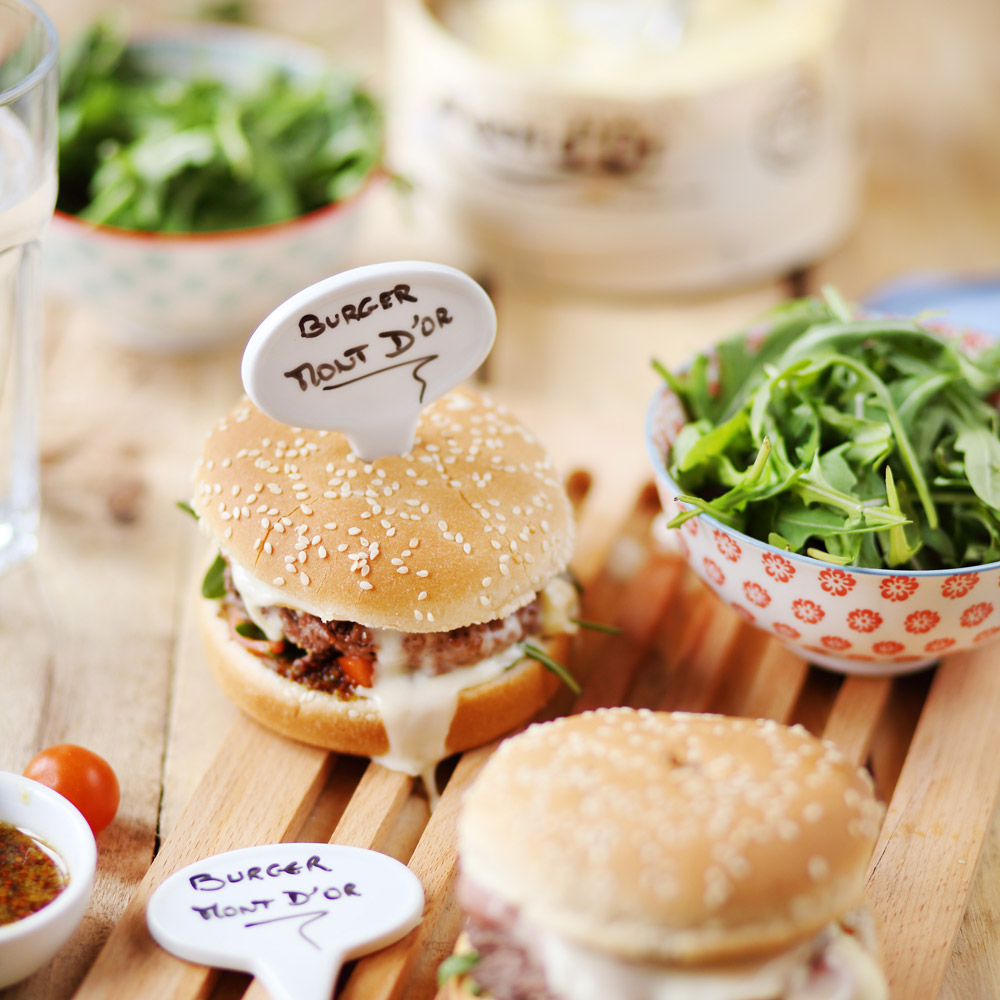 Decadent Mont d'Or burgers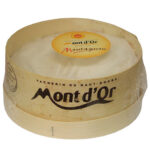 Ermitage cheese used : Mont d'Or
Ingredients
1 Mont d'Or Le Montagnon

4 burger buns

400g of steak

4 slices of bacon

Some leaves of arugula salad

8 cherry tomatoes

3 tablespoons of Mustard

3 tablespoons of honey
Preparation
Melt the cheese in the oven at 180°C (gas mark 6) for 15 minutes.
Divide the minced meat into 4 parts and form round steaks the size of buns. Cook them on a high heat on both sides.
Remove the steaks and cook the bacon slices.
Cut the cherry tomatoes into slices.
Combine the mustard and honey. Brush the base of each bun with the mixture.
Add some rocket leaves, tomato slices and steaks.
Place the bacon on top.
Take a tablespoon of the cheese and place it on each burger.
Close and place in the oven while still warm for a few minutes.
This recipe was designed by Chef Nini.
You can find all his recipes on: www.chefnini.com
Gourmet tip
Put the leftover cheese on the table and dip the fries in it – this will go very well with these burgers!