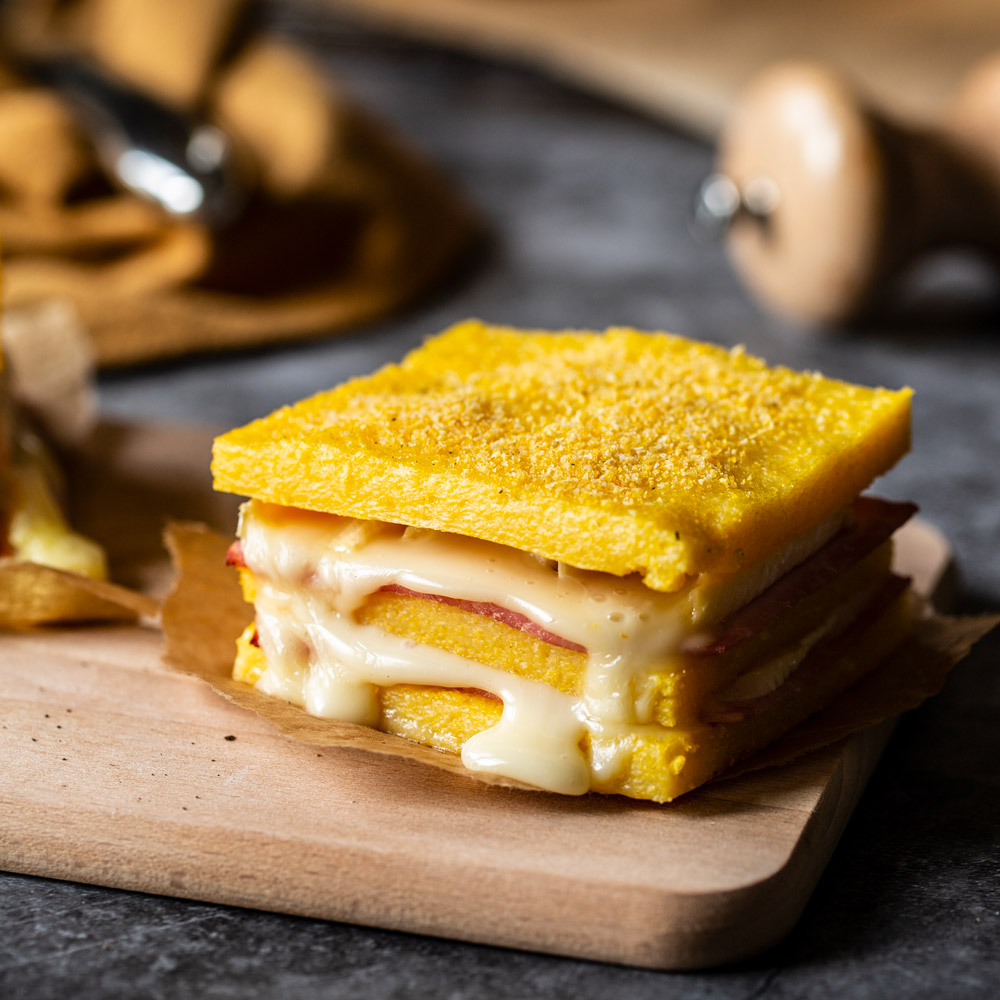 Croque-polenta with Tartiflette cheese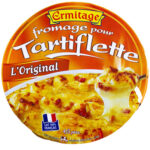 Ermitage cheese used : Tartiflette cheese
Ingredients
1 cheese of Original Ermitage tartiflette

4 slices of white ham

2 tablespoons of breadcrumbs

250g of polenta

1 litre of water

Coarse Salt
Preparation
Bring salted water to the boil.
Pour in the polenta and stir over a medium heat for 5 minutes until the mixture thickens.
Prepare a sheet of baking paper and spread the polenta into a 1cm thick rectangle.
Leave to cool at room temperature until the polenta is firm.
Cut into 12 equal-sized squares.
Cut 2 equal-sized squares from each slice of ham.
Top with 8 squares of polenta, a piece of ham, thin slices of tartiflette cheese.
Put them together 2 by 2 and seal with the remaining polenta squares.
Sprinkle with some breadcrumbs.
Place on a baking tray.
Bake for 5 minutes in the oven at 220°C (gas mark 7).