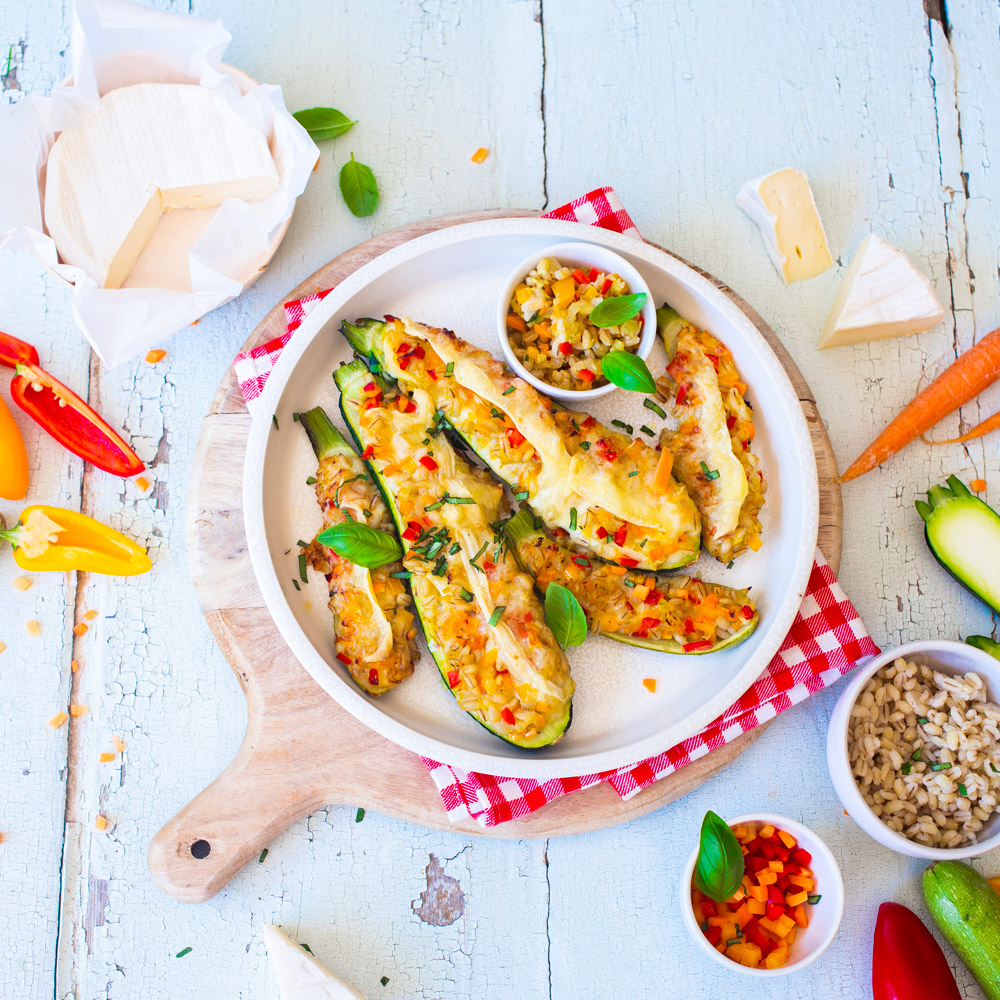 Courgettes stuffed with wheat, vegetables and From'Chaud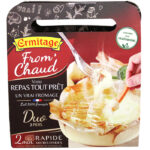 Ermitage cheese used : From'Chaud
Ingredients
1 From' Chaud

4 zucchinis

2 carrots

1 onion

1 half red bell pepper

1 half yeallow bell pepper

2 cloves of garlic

70g of wheat

From the olive oil

1 small glass of dry white wine

Leaves of fresh basilic

Salt

Pepper
Preparation
Cook the wheat according to the cooking instructions on the package. With pre-cooked wheat such as Ebly, allow about 10 minutes, and 30 minutes for durum wheat.
Clean the courgettes and cut them in half lengthways. Scoop out the inside with a spoon.
Steam the courgettes for 10 minutes.
Chop the courgette flesh very finely. Finely chop the onion, mince the garlic and dice the carrots and peppers.
Preheat the oven to 180°C.
Heat a large frying pan. Add a good drizzle of olive oil and fry the garlic, onion and courgette flesh for 3-4 minutes over a medium heat (it should not colour).
Add the carrots and peppers. Add olive oil if necessary. Fry for a few minutes. Add the wine and cook over a low heat until the wine is absorbed (the wine can be replaced by water). Add the wheat and fry for 1-2 minutes.
Season the mixture with salt, pepper and chopped basil. Cut slices of From'Chaud. Cut these slices in half lengthwise to make long sticks. Place a stick in the bottom of a courgette, cover generously with vegetable and wheat filling, then add a From'Chaud stick again. Repeat the process with the remaining courgettes.
Bake for 10 minutes.
Gourmet tip
Serve with a fresh tomato salad.