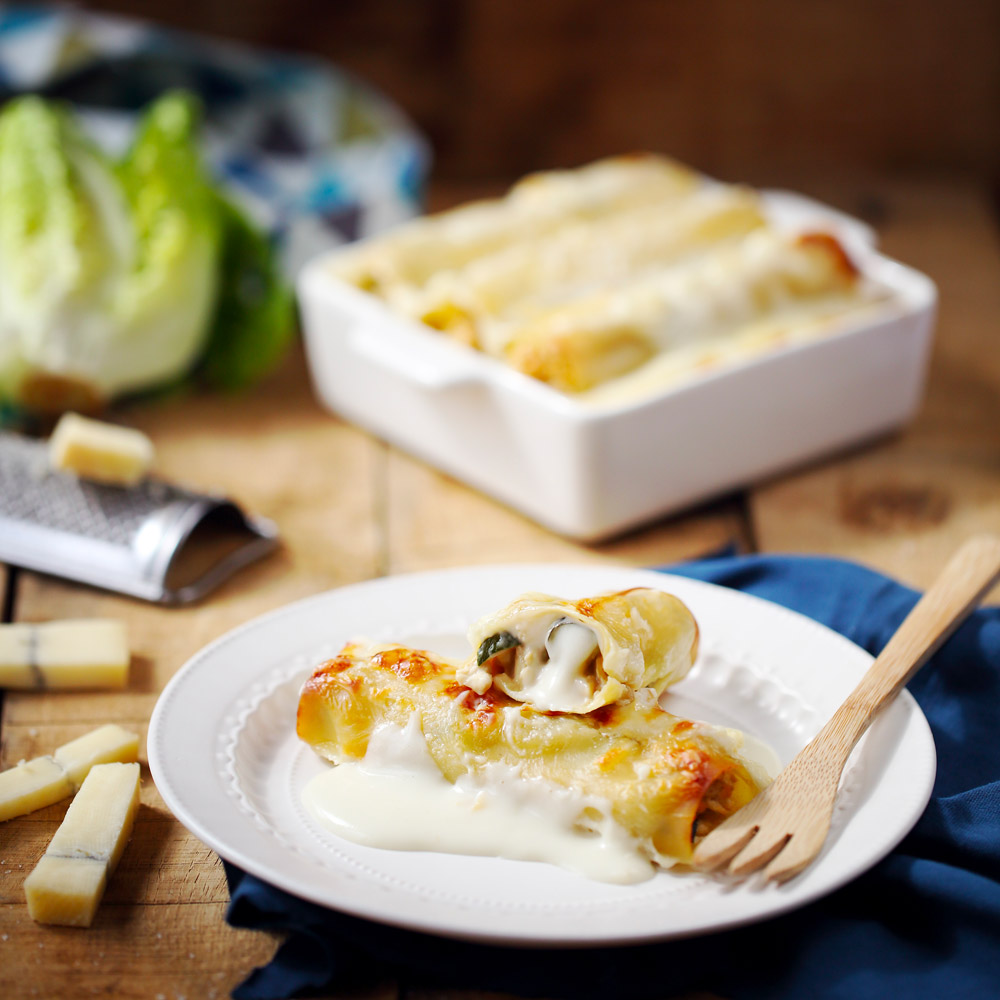 Courgette and chicken cannelloni with Morbier sauce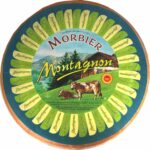 Ermitage cheese used : Morbier
Ingredients
1 portion of morbier Ermitage

16 tubes cannelloni

2 zucchinis

3 filets of chicken

40g of butter

40g of wheat flour

60cl of milk

2 onions

Salt

Pepper
Preparation
Peel and chop the onions. Cut the chicken into pieces and then chop it. Cut the courgettes into small cubes (they will need to be included in the cannelloni tubes).
Heat a frying pan with a little fat and cook the courgettes and onions over medium heat, stirring regularly.
Add the chicken. Add salt and pepper and combine. Cook until the chicken is perfectly cooked.
Meanwhile, prepare the Morbier sauce. Melt the butter in a pan and add the flour. Leave to cook for 1-2 minutes before beginning to pour the milk in, a little at a time, while whisking. Stop adding the milk when the sauce thickens.
Add the diced Morbier cheese and mix until it has melted. Salt and pepper
Pour (roughly) half of the sauce into the filling.
Fill the cannelloni tubes with the mixture. To make this step easier, put the filling in a piping bag without a nozzle.
Pour some of the sauce into the bottom of a baking dish. Place the cannelloni side by side and cover with a final layer of sauce.
Preheat the oven to 180°C (gas mark 6) and bake for 30 minutes.
This recipe was designed by Chef Nini.
You can find all his recipes on: www.chefnini.com
Gourmet tip
Prepare the cannelloni in advance, letting them sit before baking.