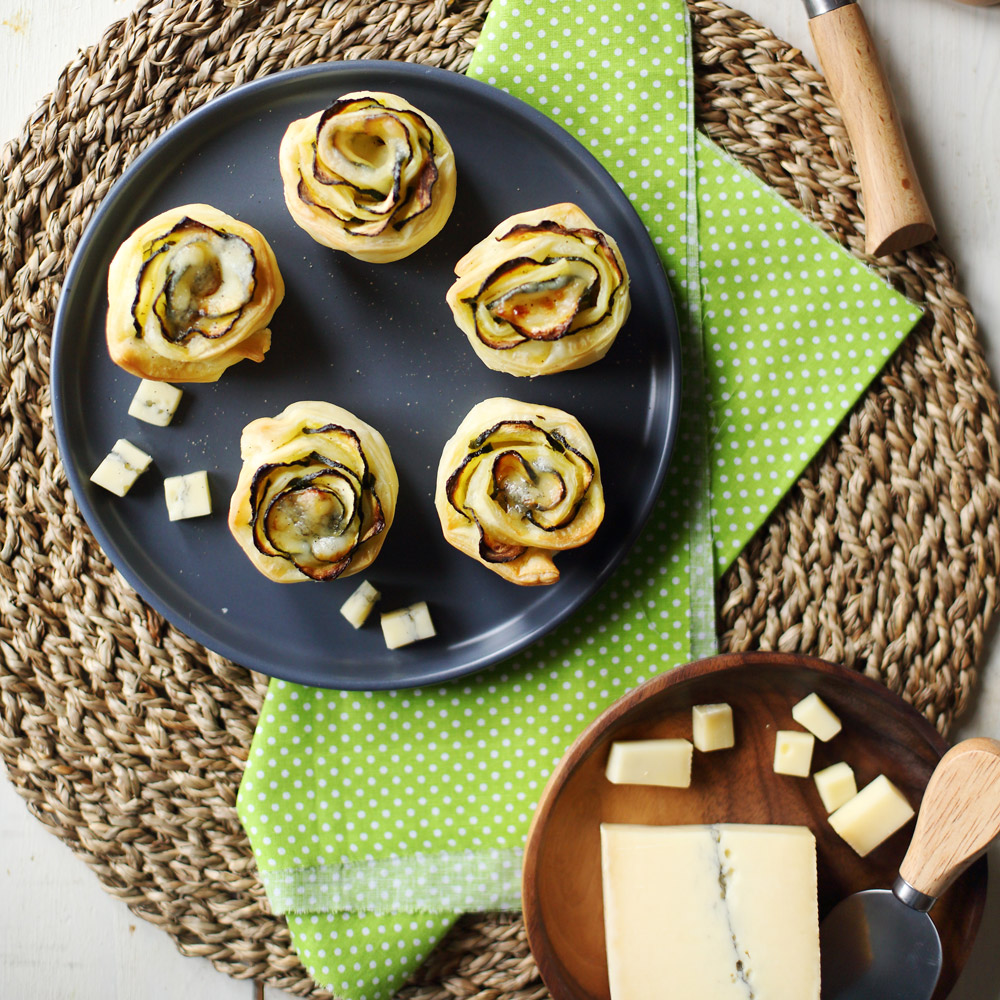 Courgette and Morbier cheese puff pastry roses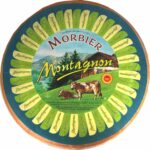 Ermitage cheese used : Morbier
Ingredients
1 portion of morbier Ermitage

1 puff pastry

1 zucchini

Salt
Preparation
Cut the courgette into thin slices.
Cut six 4cm wide strips from the puff pastry.
Place the courgette slices along a strip of pastry, overlapping them and letting them protrude by half (domed side sticking out).
Salt.
Fold the puff pastry over the courgette slices and roll the pastry up. The rose begins to form.
Place the rose in a muffin tin hole and repeat the process.
Place a cube of Morbier cheese in the centre of each rose.
Preheat the oven to 180°C (gas mark 6) and bake for 25 minutes. Leave to cool on a wire rack.