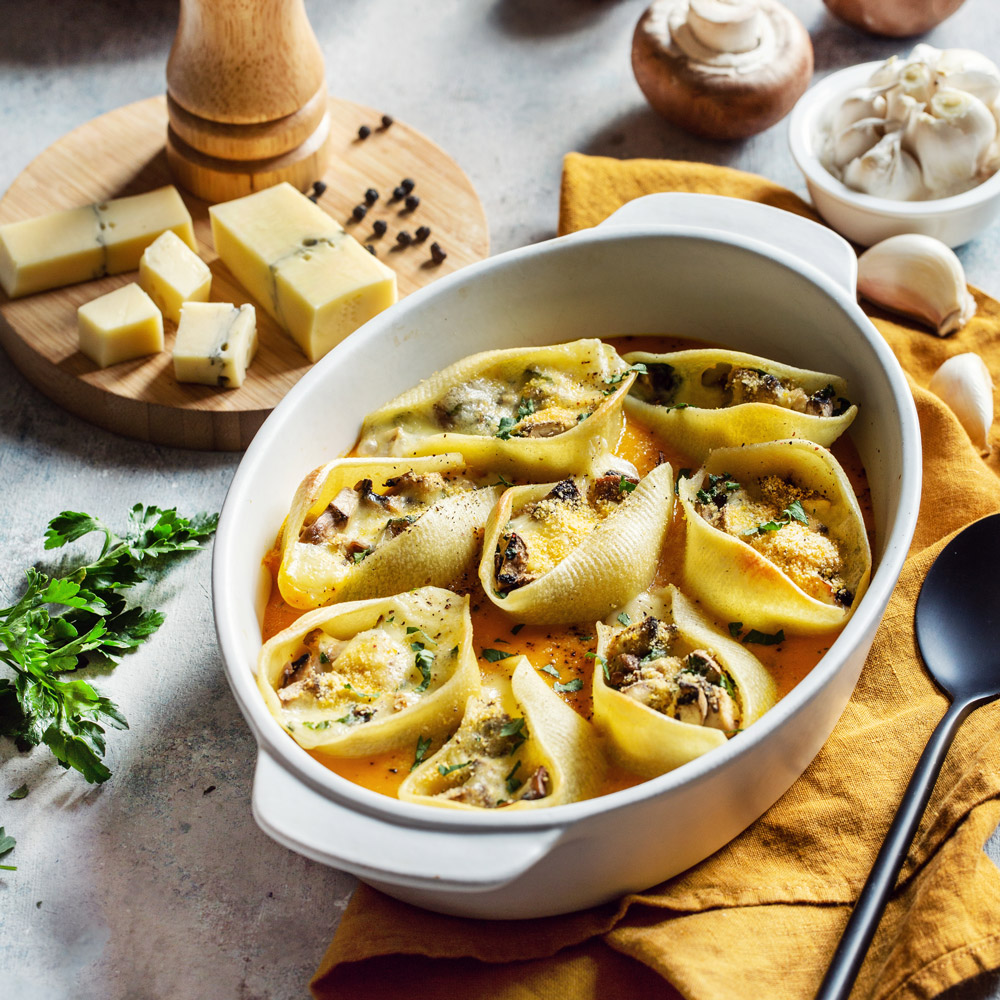 Conchiglioni with mushrooms and Morbier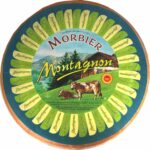 Ermitage cheese used : Morbier
Ingredients
220g of morbier Ermitage

500g of mushrooms of Paris

250g of butternut squash

200g of conchiglioni

1 shallot

2 cloves of garlic

2 tablespoons of breadcrumbs

2 strands of Fresh parsley

A little bit of Salt

Pepper

1 fillet of olive oil
Preparation
Peel and dice the butternut Peel and chop the shallots.
Fry the diced squash with the shallots in an oiled pan. Add water to the level of the cubed squash, add salt and cook for 15-20 minutes.
Drain and blend the mixture to obtain a coulis. Add cooking water if necessary. Pour this coulis into the bottom of a baking dish.
Cook the pasta in a large amount of water.
Peel and chop the mushrooms and garlic cloves. Cook the garlic with the mushrooms for 15 minutes. Salt.
Dice the Morbier cheese and mix with the mushrooms off the heat. Add the chopped parsley.
Stir the mixture with the pasta and place it in the baking dish. Sprinkle with breadcrumbs.
Place in the oven for 10-15 minutes in grill mode at 200°C.