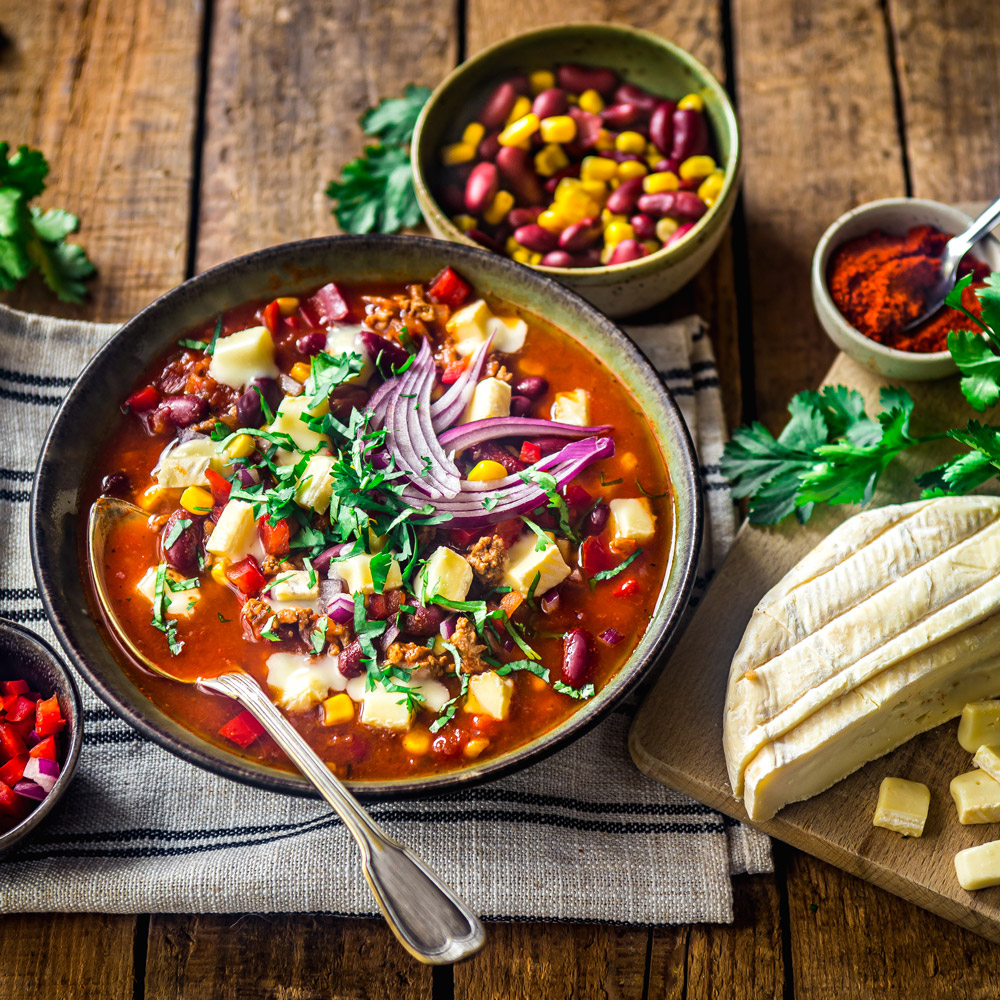 Chilli con carne style tartiflette cheese soup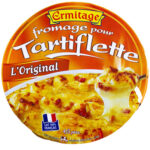 Ermitage cheese used : Tartiflette cheese
Ingredients
150g of Original Ermitage tartiflette

250g of meat ground beef

400g chopped tomatoes tomatoes

400g of red beans

240g of corn

1 onion

1/2 red onion

2 cloves of garlic

1 red bell pepper

1 bunch of fresh coriander

1 to 2 tablespoons of spice (mixture of cumin, coriander, paprika, chilli)

1 dry pepper (or Jalapeno)

A pinch of Salt

Pepper
Preparation
Chop the onion and finely chop the garlic. Fry the garlic in a pot with a dash of olive oil. Add the onion and cook for 2-3 minutes.
Add the meat, add salt and stir until the meat is lightly browned. Add the spices, the seeded and diced pepper and the chopped tomatoes. Add the equivalent of 2 volumes of water (use the empty tomato tin as a measuring cup). Spice the sauce with the finely chopped chilli. Simmer for 1 hour.
Drain the corn and kidney beans and rinse. Add to the soup and simmer for 10 minutes.
Chop the red onion very finely. Cut the tartiflette cheese into cubes. To make it easier, place it in the freezer for 15 minutes beforehand.
Arrange the soup in soup bowls, sprinkle with finely chopped red onion, chopped coriander, and add generous amounts of diced tartiflette cheese! Serve immediately to eat it fresh.